Northern Ireland to lead UK in criminalising 'downblousing'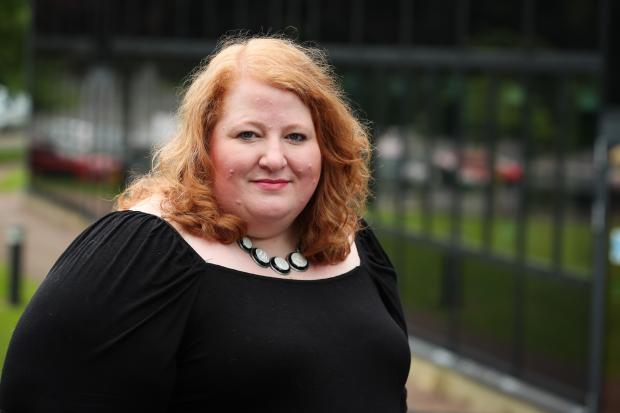 Northern Ireland will be the first part of the UK to introduce a specific criminal offence of "downblousing" as part of a bill aimed at improving protections for victims of sexual offences and trafficking.
Two new voyeurism offences covering upskirting and downblousing respectively form part of the Justice (Sexual Offence and Trafficking Victims) Bill, which cleared the second stage in the Northern Ireland Assembly yesterday.
The bill was introduced just before the summer recess after long delays and was pared back after the Executive failed to agree on a number of provisions that were originally set to be included, including the abolition of the so-called "rough sex" defence.
Provisions strengthening the law on abuse of trust were also dropped from the bill as introduced, but will be reinstated through amendments after a U-turn by the justice minister.
The bill includes provisions excluding the public from all serious sexual offence hearings and introducing anonymity for defendants pre-charge, as recommended by the Gillen review of serious sexual offences.
It will also criminalise adults masquerading as children online for the purposes of sexual grooming, as recommended by a review of the law on child sexual exploitation and sexual offences against children.
Justice minister Naomi Long said: "This is important legislation, which strengthens existing law and introduces new offences. It will make our communities safer and it will have a real, tangible and positive effect for victims, introducing valuable additional protections for the most vulnerable.
"The fact that I am able to bring this bill forward underlines the importance of devolution and how the Assembly really can make a tangible and positive difference to lives in Northern Ireland.
"I look forward to working with the justice committee and my Assembly colleagues to ensure the provisions of this bill are enacted this mandate."
Speaking in the Stormont debate yesterday, justice committee chairperson Mervyn Storey said upskirting and downblousing are "unfortunately becoming more prevalent and frequently used to coerce, control or humiliate".
He added: "The fact that Northern Ireland will be the first part of the United Kingdom to legislate for downblousing sends a message that such behaviour, together with upskirting, has no place in our society and provides the PSNI and the Public Prosecution Service with the tools to prosecute individuals."