NI: Niall Murphy to chair online legal symposium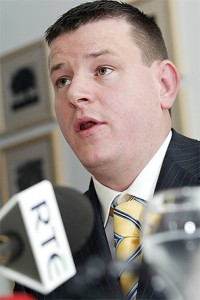 Belfast solicitor Niall Murphy, partner at KRW LAW, will chair this year's Belfast International Homecoming Legal Symposium, which will take place online due to the Covid-19 crisis.
The symposium on 1-2 October will focus on "professional pathways in law – from Belfast to beyond", with a panel of speakers from the US, Australia and England.
The free event will hear from:
Bronagh M. Kelly, associate at Woodburn & Wedge in Reno, Nevada, USA
Professor Jack Anderson of the University of Melbourne, Australia
Lee-Anne Mulholland, regulatory and investigations head at Google California
Professor Eilis Ferran, professor of company and securities law at the University of Cambridge
More information and free tickets are available from the Belfast International Homecoming website.