Niall McPeake elected chair of In-House Lawyers' Group Northern Ireland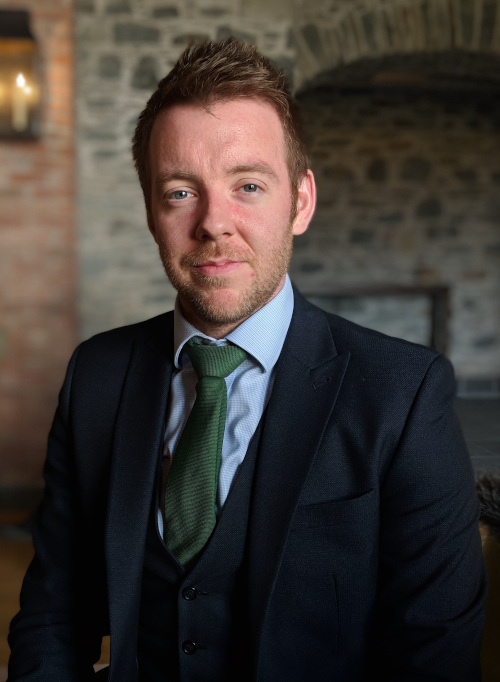 Niall McPeake, principal legal officer in the Department of Justice, has been elected as chair of the In-House Lawyers' Group Northern Ireland (IHLGNI) at its recent AGM.
Ciarán Fegan of Graham Group has been elected as secretary, while Anne MacRandal of Autism Initiatives NI has been elected as treasurer and Sean Grego of Citibank has been elected as events secretary.
Kathryn Walls of Allen & Overy, Julie-Ann McCaffrey of Greentown Environmental and Emma O'Donnell of BT have been elected as ordinary committee members.
The principal objectives of the IHLGNI are to promote the interests of in-house lawyers in Northern Ireland and to share knowledge through appropriate continuing professional development along with establishing a networking forum for in-house lawyers.
Membership of the IHLGNI is open to all persons who are enrolled as lawyers and who practice or are employed in an in-house legal adviser capacity in Northern Ireland.
Mr McPeake said: "I am delighted to have been re-elected onto the IHLGNI committee and to take up the position of chair. On behalf of the newly convened committee, I wish to thank the outgoing committee for all of their hard work and commitment during an unprecedented 2020/21.
"Thank you also to our contributors, and in particular, A&L Goodbody, Pinsent Masons, Eversheds and Abacus for their continuing support of the IHLGNI over the last 12 months.
"I look forward to working with the new committee in the months ahead promoting the interests of in-house lawyers in Northern Ireland."
The IHLGNI AGM was followed by a webinar hosted by A&L Goodbody, covering a range of topics including liquidated damages, directors' duties, data protection and hybrid working.
A virtual end-of-year event for IHLGNI members will be hosted by Pinsent Masons on Thursday 9 December 2021, with more details to be circulated to members shortly.
More information about the IHLGNI is available by emailing inhouselegalgroupni@gmail.com.