Double appointment to Eversheds Sutherland's Belfast office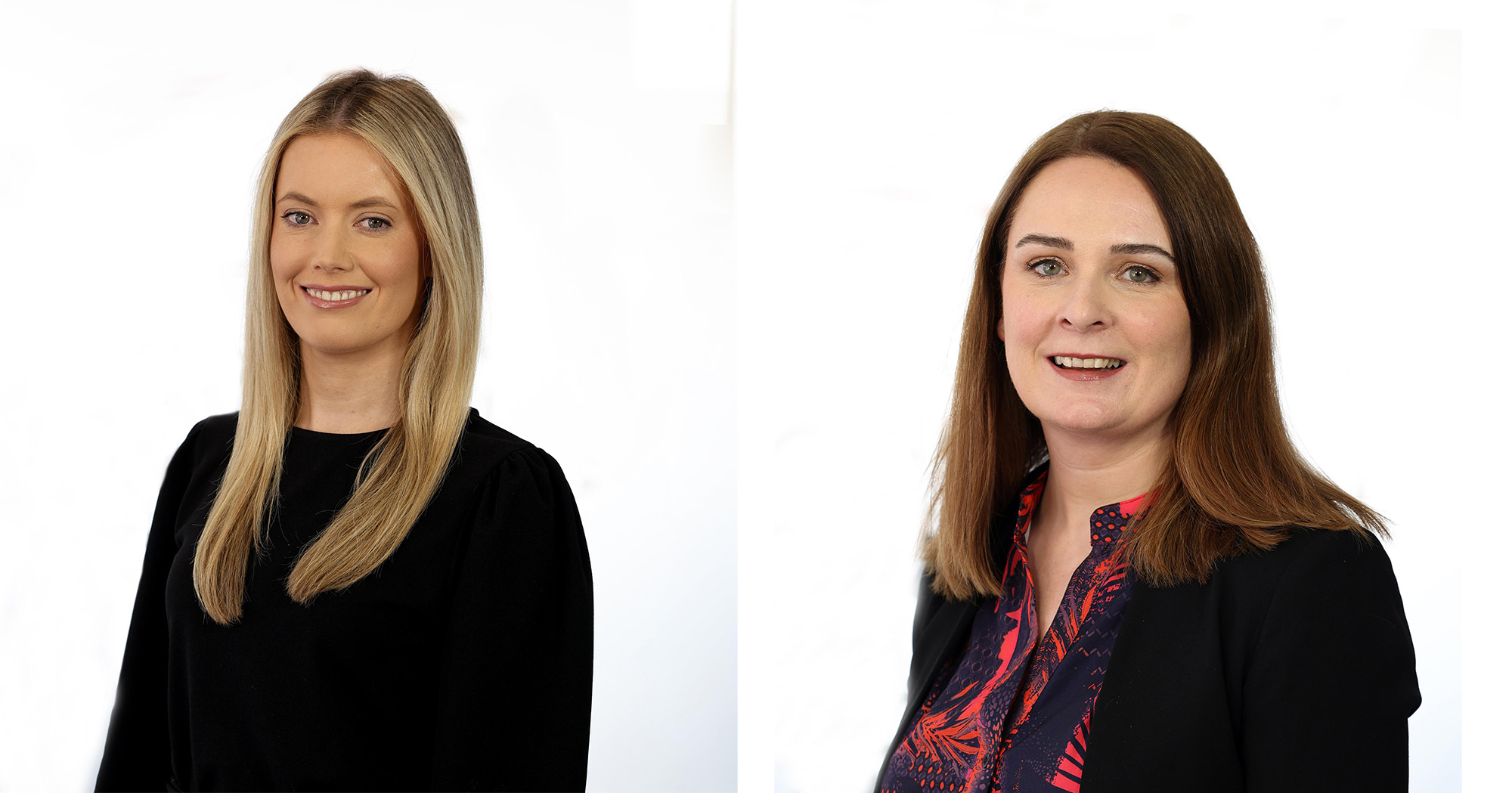 Eversheds Sutherland has appointed Aisling O'Hare and Nuala Maguire as of counsel in the global law firm's Belfast office.
Ms O'Hare has been appointed to the firm's commercial team and brings over 10 years' experience advising public and private sector clients on commercial contracts, intellectual property and data protection matters.
She also has significant experience advising on technology and innovation related contracts, including software development, licensing and support agreements, reseller agreements and SaaS agreements.
Ms O'Hare was previously a senior associate in a large local firm and prior to that worked as an in-house lawyer for a global software company. She is dual-qualified to advise in Northern Ireland and in England and Wales.
Ms Maguire joins the firm's construction and projects team from a large public sector organisation, having previously worked in private practice specialising in construction and procurement issues.
She focuses on all aspects of construction projects from procurement to drafting and negotiating construction and related contracts, managing completion deliverables and dispute avoidance.
She graduated with a first class honours LLB from the Open University in 2009 and qualified as a solicitor in 2011.
Commenting on the new appointments, Alan Connell, managing partner of Eversheds Sutherland Ireland, said: "I am very pleased to welcome both Aisling and Nuala to Eversheds Sutherland. These are the latest senior hires for our Belfast office and they significantly complement our existing team of experienced lawyers.
"Both Aisling and Nuala are skilled and talented legal professionals and bring significant experience to our clients and partners in Northern Ireland.
"As the largest and most established global law firm on the island of Ireland, Eversheds Sutherland are supremely placed to advise businesses on a whole range of issues and these latest senior hires demonstrate our own growth in the Belfast market."
Ms O'Hare said: "I'm thrilled to have joined Eversheds Sutherland and the commercial law team in Belfast. As a leading all-island, global law firm, I am excited at the prospect of working with clients, businesses, and organisations as they seek to grow and expand in new markets.
"As we continue to deal with an uncertain jobs market, record high inflation, and an unprecedented cost of living crisis, businesses need confident support and guidance they can count on.
"I'm looking forward to using my experience in commercial law and areas like software in supporting some of Northern Ireland's biggest and most well-known organisations."
Ms Maguire said: "I'm delighted to have joined the construction and projects team in Eversheds Sutherland's Belfast office and to be working with the largest and most established global law firm on the island of Ireland.
"2023 is likely to be another turbulent year for the construction industry with labour, costs, and materials challenges to navigate for many businesses.
"Strong and reliable legal advice has never been as important and I am looking forward to tapping into Eversheds Sutherland's national and global network to best support our clients in Northern Ireland."