NI: New book about Kevin Boyle promoted in 'virtual book tour'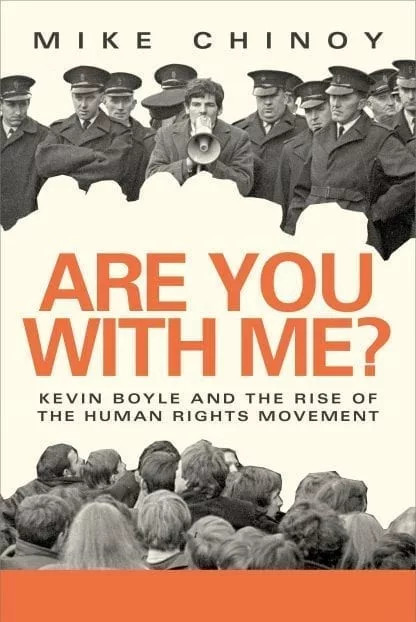 A new book about Northern Ireland human rights lawyer Kevin Boyle is being promoted online in a "virtual book tour" because of the coronavirus pandemic.
The recently-released book, "Are You With Me? Kevin Boyle and the Rise of the Human Rights Movement" by former CNN correspondent Mike Chinoy, explores Mr Boyle's life and work in Northern Ireland and further afield.
Publisher Lilliput Press was forced to cancel book launch events due to the COVID-19 outbreak, but is now uploading pre-recorded readings and excerpts as part of a "virtual book tour", Mr Chinoy said on LinkedIn.
The first extract on the publisher's website looks at Mr Boyle's work with fellow lawyer Francis Keenan to use the European Commission on Human Rights as a mechanism to seek a negotiated solution to the 1981 IRA hunger strike.