NI: Mrs Justice Keegan and leading lawyers discuss diversity and the law after RBG screening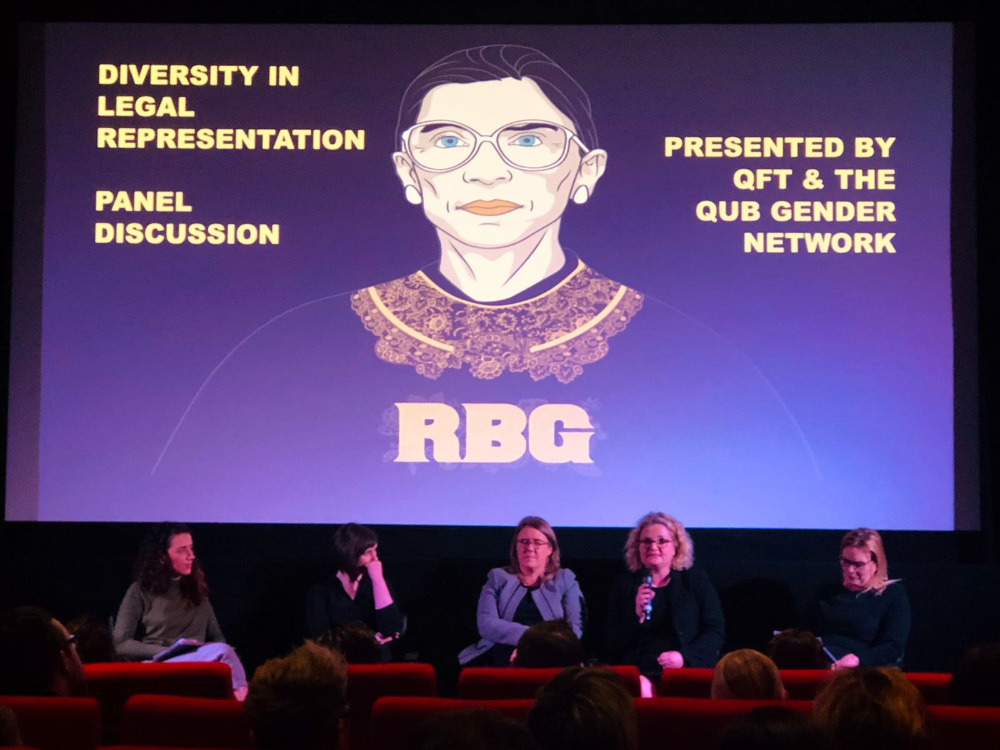 Leading members of the judiciary and legal profession came together to discuss diversity in legal representation after a Belfast screening of RBG, a new documentary on the life and work of Justice Ruth Bader Ginsburg of the US Supreme Court.
Mrs Justice Siobhan Keegan joined Suzanne Rice, president of the Law Society of Northern Ireland, and Sarah Ramsey, chair of The Bar of Northern Ireland, at a panel discussion organised by QUB Gender Network last night.
The theme of the discussion was "Diversity in legal representation and the role of women as pioneers in the law" and covered issues such as how to promote women in the law, access to the legal profession for all, and how to increase the number of women on the bench.
Ms Rice highlighted the Law Society's efforts to develop diversity through its solicitor mentoring scheme, which assists students entry into the solicitors profession through scholarship.
Commenting after the discussion, she said: "I wish to thank the QUB Gender Network for their invitation to attend the screening of the film about Justice Bader Ginsburg and to contribute to the panel discussion on diversity in legal representation. Events such as these are important in providing platforms and widening the discussion on these issues."