Mr Justice MacMenamin to chair financial services appeals tribunal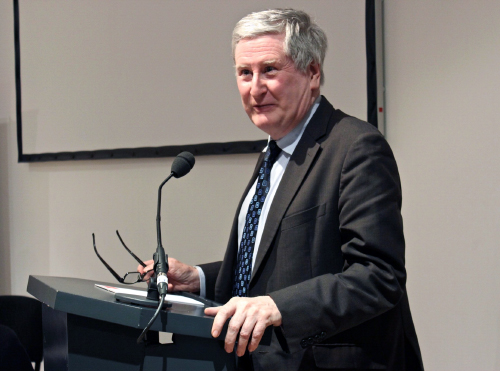 Retired Supreme Court judge Mr Justice John MacMenamin has been appointed as chairperson of the Irish Financial Services Appeals Tribunal (IFSAT).
IFSAT is an independent tribunal which hears and determines appeals brought against certain decisions of the Central Bank. Its decisions can be appealed to the High Court.
Mr Justice MacMenamin was appointed to IFSAT on nomination of the government on 2 August 2023 for a term of five years.
He succeeds Mr Justice John D. Cooke, who passed away at the age of 78 in April 2022.
Finance minister Michael McGrath said: "The Irish Financial Services Appeals Tribunal provides an accessible, efficient and effective appeals process for decisions made by the Central Bank and it plays an important role in ensuring the integrity of the regulatory regime for financial service providers in this country.
"I would like to congratulate Mr Justice MacMenamin on his appointment and to wish him every success in his new role.
"Mr Justice MacMenamin succeeds Mr Justice John D. Cooke, who sadly passed away in April of last year. I want to take this opportunity to acknowledge Mr Justice Cooke for his service both as a judge and as chairperson of IFSAT."