NI: Michael Beloff QC delivers keynote at eighth annual sports law conference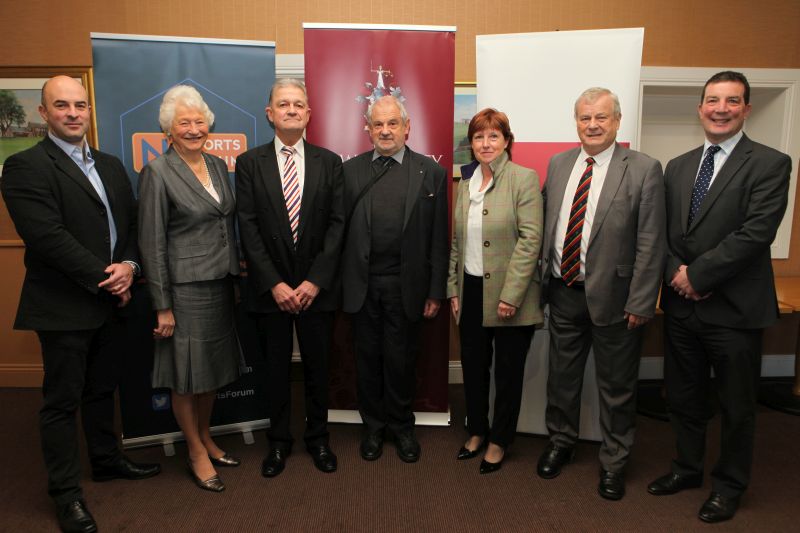 One of the world's leading sports law specialists, Michael Beloff QC, addressed Northern Ireland lawyers at the eighth annual sports law conference at Law Society House.
Mr Beloff, ethics commissioner for the London 2012 Olympic bid and chairman of the IAAF ethics board since 2014, delivered the keynote speech at the conference, organised by the Law Society of Northern Ireland and the NI Sports Forum.
He was described by The Daily Telegraph in 2011 as "probably the most eminent sports lawyer in the world", by The Guardian in 2012 as "the go-to man for sporting disputes" and by The Times in 2016 as "by far the UK's and maybe the world's most distinguished specialist in sports law".
The conference welcomed a range of speakers on the overarching theme of mediation in sport.
Solicitor Keith McGarry, who organised the conference, said: "We were delighted that Michael Beloff QC and Richard Harry, CEO of Sport Resolutions UK came to Belfast and spoke at the Sports Law Conference 2019.
"Those attending had the opportunity to hear not only from Michael Beloff QC on the Effective Resolution of Sport Disputes but also from Wilma Erskine, former Secretary Manager of Royal Portrush Golf Club following a hugely successful staging of the 148th Open Championship in July.
"All of the contributions underscores the increasing importance of the Northern Ireland Sports Law Conference to the legal, medical and sporting professions throughout the United Kingdom and further afield."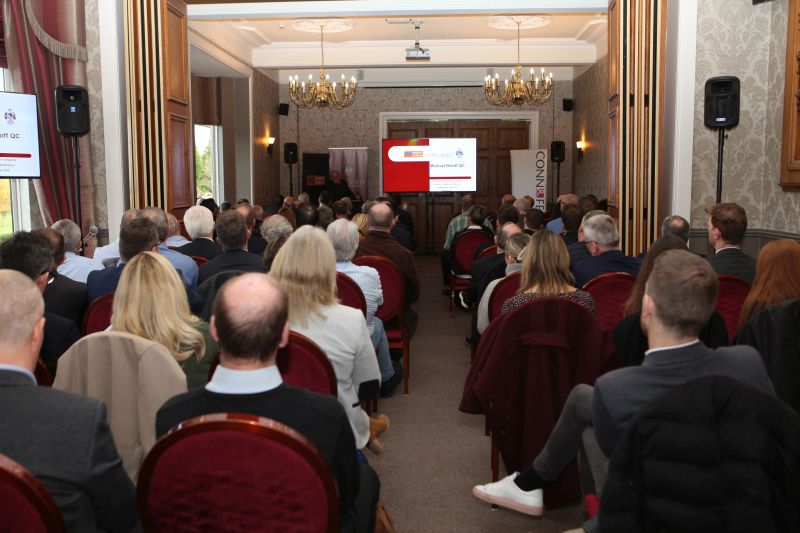 Richard Harry of Sport Resolutions led a moot mediation process with attendees, while Mr McGarry gave a current law update with local and international issues.
The conference also included a panel Q&A with Mr Beloff and Richard Harry, who were joined by Bernie Fox of Ulster GAA and local solicitor and triathlon athlete Peter Jack.
Conference attendees also had the opportunity to hear (via a video link) a contribution from Professor Jack Anderson, a member of the Court of Arbitration of Sport and head of the sports department in the University of Melbourne.
Richard Johnson, chairperson of the NI Sports Forum, said: "Unfortunately disputes are common place in the world of sport and we are delighted to have such experienced contributors to the Sports Law Conference this year to share their stories."
Suzanne Rice, president of the Law Society, said: "The Law Society of Northern Ireland is delighted to support the 8th Sports Law Conference. It remains the definitive Sports Law Conference in both the North and South of Ireland, offering discussion and insight on issues of importance to the legal and sporting professionals. It is an excellent legal and sporting platform which continues to showcase the thought leaders of tomorrow."