Miami Showband survivor appealing reduced victims' payment award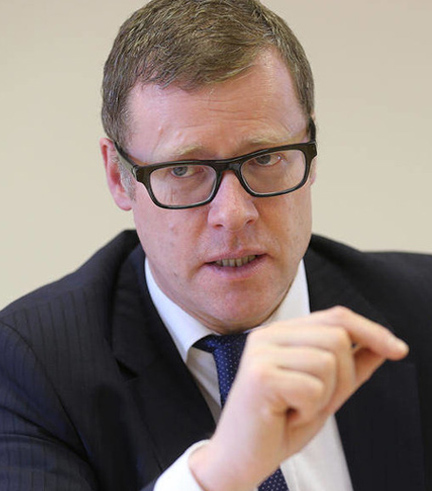 A survivor of the 1975 Miami Showband massacre is appealing a decision to reduce his award under the Troubles victims' payments scheme because he previously secured an out-of-court settlement in a civil court case.
Stephen Travers was awarded a "paltry sum" by the Victims' Payments Board after it took into account the settlement as well as a previous criminal injury compensation payment, his lawyers from KRW LAW said.
The State agreed to the settlement in December 2021 after he brought a High Court civil action for damages for assault, trespass, negligence, conspiracy and misfeasance. There was no admission of liability nor an apology.
Lawyers for Mr Travers said he did not consider justice to have been "fully served" after the court result, and his frustration had been compounded by the "paltry sum" awarded to him under the victims' payments scheme.
Solicitor Kevin Winters of KRW LAW's conflict litigation department said: "The Board informed Stephen that his payment would be cut substantially because he was 'awarded' a financial figure in relation to his previous High Court damages claim. We know that clearly wasn't the position.
"The State can't have it both ways by formally denying liability in a High Court collusion case and then cynically relying on that same litigation resolution to downgrade his victims' payment.
"This appeal isn't a play on words on what an 'award' means for the purposes of the victims' payments scheme. It's an appeal which challenges the State on what exactly it means when it cites an award of damages for the Miami Showband atrocity.
"Short of any explanation to the contrary, by this analogy, there's now an implied acceptance of liability."
Another ground of appeal relates to the composition of the figure paid out at the time of the settlement.
"As our client understood it at the time, the payment he got was deemed to include a sum for economic and financial loss but there's been nil recognition taken of that in calculating his last payment award," Mr Winters said.
Commenting on the appeal, Mr Travers said: "I have been retraumatised by the whole process. As a Troubles victim entering into my swansong years, I shouldn't be put in this position.
"It was bad enough with all the stress of suing the State for collusion on what happened to me and my colleagues. Now I have to go through this all again to fight for a reasonable award. I've had anything but.
"The sum offered to me is downright insulting. No victim or survivor should have to be put through this. It's as if I'm now being penalised for having successfully sued the State in my case.
"They're now effectively taking back from me the payment they reluctantly made to me in 2021. It's demeaning and demoralising. I've been left with no choice but to appeal."