KRW Law launches defamation proceedings on behalf of Gemma O'Doherty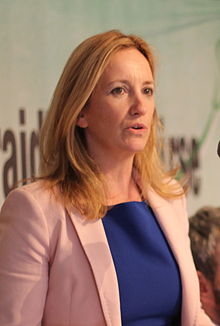 Belfast firm KRW Law is representing controversial former journalist Gemma O'Doherty in a defamation action against Village Magazine and its editor, the magazine has said.
In a tweet, Village Magazine said the law firm had lodged proceedings in the High Court in Dublin over the content of an editorial about Ms O'Doherty, a past contributor to the left-wing magazine.
The proceedings have been brought against both the magazine and its current editor, Michael Smith.
Ms O'Doherty is a former investigative journalist for the Irish Independent who recently failed in a bid to secure enough nominations to run in the Irish presidential election last year.
Earlier this year, she ran for election to the European Parliament in the Dublin constituency, receiving 6,659 votes (1.8 per cent) and finishing 12th out of 19 candidates.