Lost Boys documentary leads to fresh legal action by families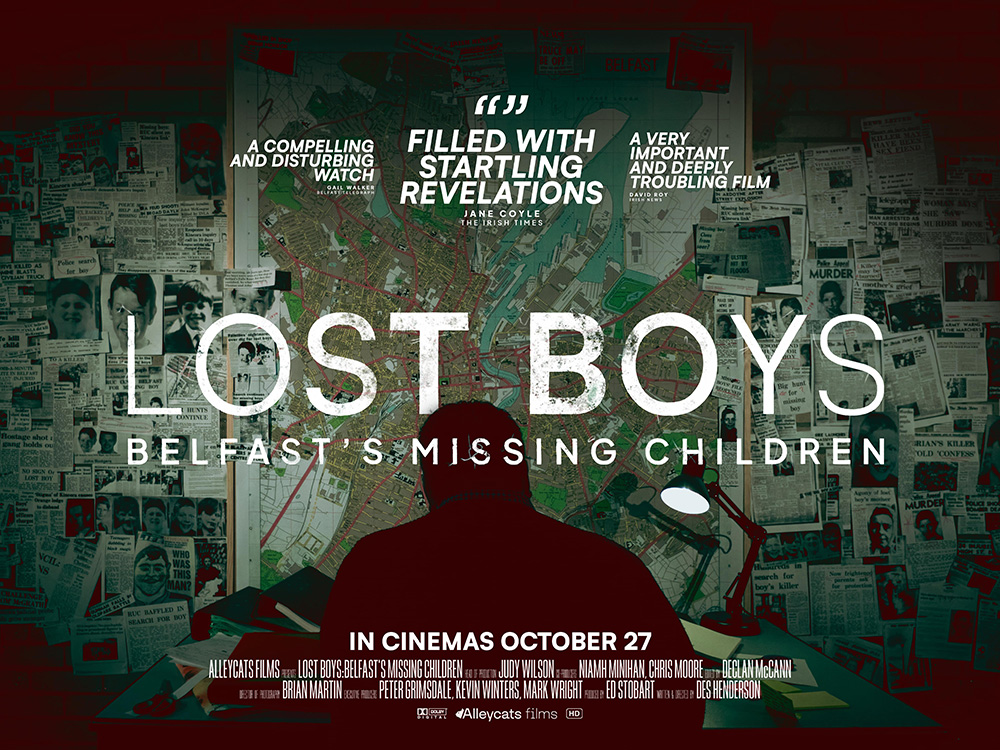 The families of three young boys killed during the early years of the Troubles have announced fresh legal proceedings against the UK government following the release of a new documentary.
Lost Boys: Belfast's Missing Children, produced by Ed Stobart and directed by Des Henderson, links the disappearances of five children in Belfast in the late 1960s and early 1970s to an alleged paedophile ring and raises questions around possible state collusion.
KRW LAW LLP is acting on behalf of the families of David Leckey and Jonathan Aven, who went missing in 1969 and whose bodies have never been found, and Brian McDermott, whose dismembered remains were recovered shortly after he disappeared in 1973.
The firm says the Lost Boys documentary "exposed the full extent of the investigative failures on these and two other cases of missing boys from the same era".
Owen Winters, of KRW LAW's historic abuse redress department, said: "It was a poignant moment when the families met for the first time in our offices to discuss all the complex legal issues arising from these incredibly sad narratives.
"It's always a difficult undertaking when families try to turn the clock back and seek some long overdue justice for the loss of loved ones. That task is made all the more difficult when obstacles are placed in the way to try and prevent that happening.
""The documentary makes it glaringly obvious there was no attempt to link up all the cases in one themed investigation. We say that omission was deliberate and calculated to make sure there would never be a proper inquiry into what happened."
As well as applying to the coroner for a joint inquest into the boys' cases, the firm is filing complaints with the Police Ombudsman for Northern Ireland over the "systemic failures by police" and issue High Court civil proceedings against the state for "misfeasance, negligence, and conspiracy over the cover-up".
Mr Winters added: "Over and above this, we say there is now clearly a case for PSNI to start a thematic investigation into all the cases. As a starting point police would do well to engage immediately with the makers of the programme."