NI: Lord Chief Justice warns against 'misuse' of remote courts technology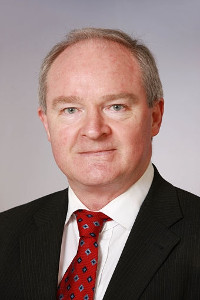 The Lord Chief Justice, Sir Declan Morgan, has warned against the "misuse" of remote courts technology following its use during the COVID-19 pandemic.
Sir Declan questioned the suitability of remote hearings in some areas of the law in recorded remarks for members of the Commonwealth Lawyers' Association (CLA), The Irish News reports.
He told Brian Speers, the Belfast-based lawyer who heads the association, that virtual courts were unsuitable for jury trials or "emotionally troubling" cases such as those dealt with by the family courts.
There is no "huge degree of enthusiasm" for remote jury trials, Sir Declan said, and there are doubts about the suitability of remote courts "for cases where the court has to deal with the empathy that particular clients who come into court perhaps need", particularly family cases.
Sir Declan claimed that an initial "degree of enthusiasm for doing family work on a remote basis, certainly in this jurisdiction … has waned somewhat", and there is now "concern about having unsupported participants in a family case at home on their own, having to deal with what were really emotional, troubling aspects of their lives".
"In the round, technology is a tool we need to use to advantage," he concluded. "We need to be careful that we don't misuse it and I think that's where we are at the moment."