LK Shields appoints Adrian Mulryan as head of financial services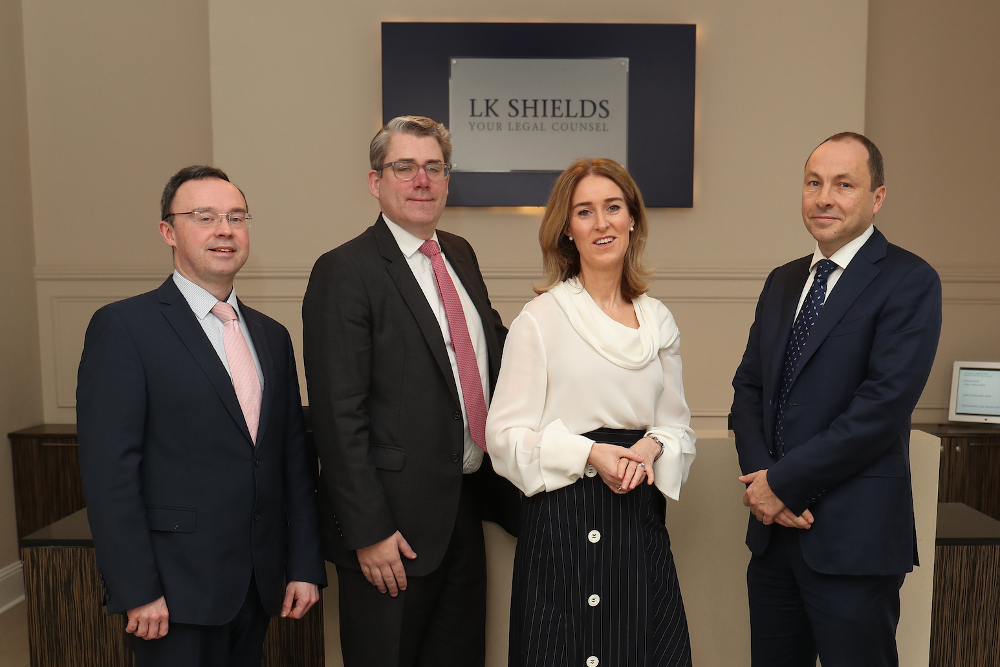 LK Shields has announced the return of Adrian Mulryan as the firm's new head of financial services.
Mr Mulryan, who began his career at the firm before taking up senior roles at Allen & Overy and Arthur Cox, brings over 20 years' experience of the financial services sector, where he has worked in a variety of roles in-house and in private practice in both Ireland and London.
His notable achievements include the delivery of the first active ETFs in Europe; the first China RQFII ETF in Europe; the first UCITS ETFs listed on SIX and the first Irish exchange-traded precious metal products.
He is also a seasoned in-house lawyer, having worked as head of retail issuance (Legal) for ABN AMRO/RBS and as a founding employee and general counsel for Source ETF, where he was responsible for all legal work related to product launches, European distribution, product maintenance and general compliance matters.
Emmet Scully, managing partner at LK Shields, said: "Adrian's achievements to date speak volumes and we are delighted to welcome him back to the firm. It is an exciting and challenging time in the financial services sector and Adrian's wealth of international knowledge and expertise will provide our clients with an invaluable resource."
Michael Kavanagh, chairman, said: "Adrian's appointment reflects the continued strategic development of the firm and will further drive the considerable growth we are seeing from our international client base."
Mr Mulryan added: "I am delighted to return to my alma mater, it feels like coming home, and it is. The core value of client-centred service delivery remains as strong as ever.
"In a time of falling margins for many in asset management the value proposition, allied to a high quality of service, is already attracting considerable national and international commentary. My experience as a founding employee of a multi-billion ETF business adds an interesting dimension to our offering."