Richard Curran takes reins of LK Shields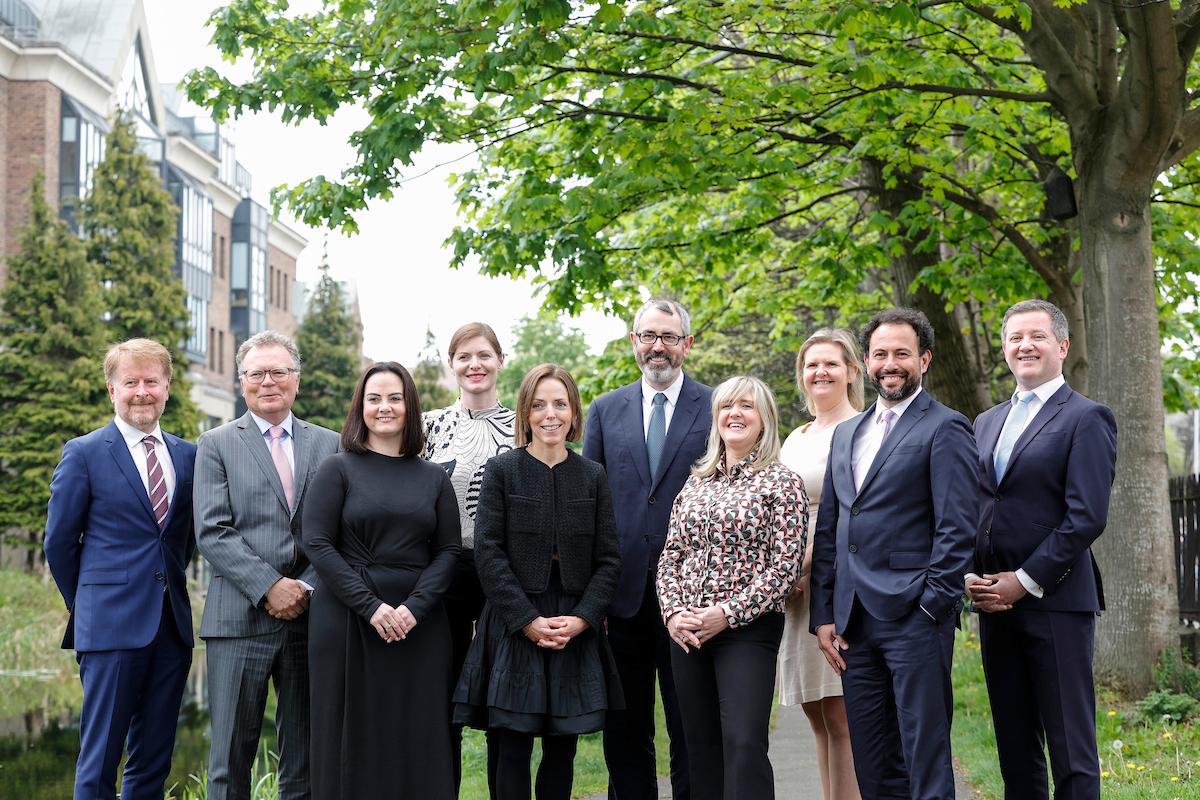 Richard Curran, head of corporate and commercial at LK Shields, has been appointed as the firm's new managing partner.
Mr Curran succeeded David Williams as managing partner on Monday as part of a leadership shake-up which has also seen Gemma Forde appointed as head of the firm's Galway office and David Naughton as head of its financial services team.
Lester Sosa-Villatoro has also been promoted to partner in the firm's corporate team. Mr Williams resumes a client-facing role as part of the financial services team.
Commenting on his appointment, Mr Curran said: "The past number of years have seen continued growth for the firm across core practice areas. We have made a number of significant hires and remain focused on providing expert advice coupled with excellent client service.
"We have a thriving domestic and international client base, and we will continue to adapt and innovate in accordance with the needs of our clients and the market as a whole."
Mr Williams added: "I thoroughly enjoyed leading the talented and dedicated team of solicitors at LK Shields and am proud of our many achievements over the past number of years. A commitment to client service and a culture of excellence are hallmarks of LK Shields."
Mr Curran joined the firm as a partner in 2005 and became head of the corporate and commercial department in 2018. He advises a large portfolio of domestic and international clients on corporate finance, mergers and acquisitions and development finance transactions.
Ms Forde joined the firm as a partner in 2022. Based in the firm's Galway office, she advises corporate and commercial clients on the sale and acquisition of companies across numerous sectors. She also has a strong commercial property background and has acted in the acquisition and disposal of commercial property, property aspects of corporate and M&A transactions, the sale and acquisition of multi property investments and commercial landlord and tenant matters.
Mr Naughton joined the firm as a partner in 2019. He focuses his practice on investment fund formation, debt capital markets and financial services regulatory matters. He primarily represents institutional and entrepreneurial investment managers, financial services firms and private investment funds.
Mr Sosa-Villatoro joined the firm as a corporate associate in 2019. He advises clients on mergers and acquisitions, management and leveraged buy-outs, corporate restructuring, grant aided, venture capital and private equity investments, joint ventures and partnerships, trading agreements, licensing agreements, executive entry and exit arrangements.