NI: Leanne McKeown: Dismissal for refusing to wear a face mask ruled fair by Employment Tribunal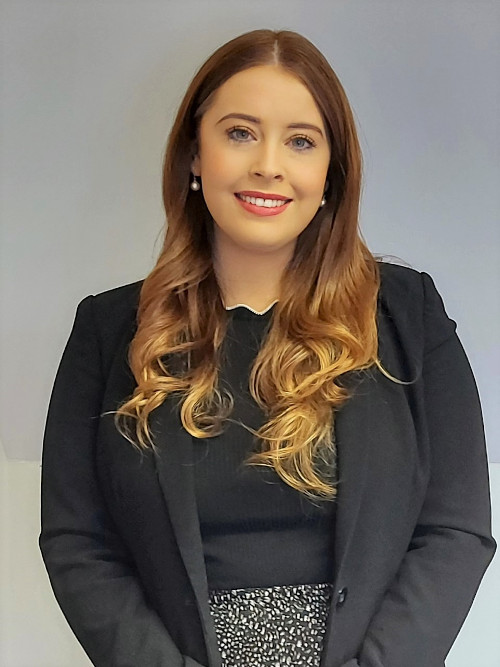 Employment solicitor Leanne McKeown of Rosemary Connolly Employment & Equality Solicitors looks across the water at one of the first tribunal rulings on employees who refuse to wear masks.
In the case of Kubilius v Kent Foods Ltd, the Employment Tribunal in GB held that an employer had acted fairly when dismissing an employee who refused to wear a face mask while visiting a client's site.
The employee, Mr Kubilius, was a delivery driver for Kent Foods Ltd and often visited client sites to deliver goods on behalf of his employer. Kent Foods Ltd's main client, Tate & Lyle, had introduced a new requirement that face masks must be worn by all visitors to their site. This was a temporary measure put in place to try and reduce the risk of Covid-19 infection and Tate & Lyle supplied visitors with a face mask upon arrival, if they did not have one readily available.
On 21st May 2020, Mr Kubilius attended the site of Tate & Lyle to deliver goods on behalf of his employer and refused to wear a face mask while inside the cab of his vehicle, despite being asked to wear one by two employees of the Tate & Lyle. Mr Kubilius argued that his cab was his own area and that wearing a face mask was not a legal requirement and therefore, refused to adhere to the requirement imposed by Tate & Lyle. Tate & Lyle reported the incident to management at Kent Foods Ltd and confirmed that as a result of his actions, Mr Kubilius was banned from attending their site in the future.
Kent Foods Ltd conducted an investigation into the matter and following receipt of witness statements from employees at Tate & Lyle – who confirmed that they had repeatedly asked Mr Kubilius to put on a face mask and explained to him that with no mask on there was a high risk that droplets coming from his mouth would land on people's faces due to his elevated position up in the cab, yet he continued to refuse to comply with their direction – a decision was made to proceed with disciplinary action against Mr Kubilius. It was alleged that, in refusing to comply with the client's instruction to wear a mask while attending their site, Mr Kubilius had breached the requirements to maintain good relationships with clients and to co-operate to ensure a safe working environment. Furthermore, Tate & Lyle refused to overturn the ban, despite Kent Foods Ltd's best efforts and therefore, Mr Kubilius was unable to complete the majority of the work that he was employed to do.
During the disciplinary process, Mr Kubilius continued to state that Tate & Lyle were in the wrong and showed no remorse over his actions or the position he had put his employer in. It was found by the chair of the disciplinary hearing that Mr Kubilius's deliberate refusal to comply with a reasonable health and safety instruction was a 'serious breach' and that his lack of remorse led him to believe that even if the site ban had been lifted, it could not be trusted that Mr Kubilius would not act similarly in future, potentially further endangering the employer's good relationship with its client. As such, a decision was made to summarily dismiss Mr Kubilius from his employment with Kent Foods Ltd. The dismissal was not appealed.
The Employment Tribunal held that it was a reasonable response for Kent Food Ltd to dismiss the claimant in the circumstances where his actions had damaged its relationship with a key client. It was noted that the respondent had carried out a reasonable investigation and had a genuine belief that the claimant had been guilty of gross misconduct which was treated as a sufficient reason for dismissal.
Whilst the employee in this case was dismissed due to damage caused to his employers' relationship with a key client, his refusal to wear PPE played a big part in the decision of employer to dismiss and should not be ignored. We expect that further similar cases will come before the Employment Tribunal in the forthcoming months.