Law Society 'vindicated' on insurance industry by new figures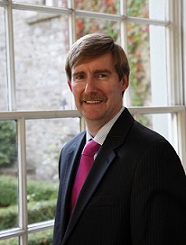 New figures have "shone a statistical searchlight on the false and exaggerated claims of the Irish motor insurance industry", the Law Society of Ireland has said.
The Central Bank of Ireland yesterday published figures showing that premiums increased by 42 per cent between 2009 and 2018, despite the cost of claims per policy decreasing by 2.5 per cent over the same period.
It also revealed that the Irish insurance industry is generating an operating profit of nine per cent, compared to a small five per cent level of profit in the UK.
Ken Murphy, director general of the Law Society, said the data "vindicates what the Law Society has been highlighting for years".
The Law Society has been pushing back at arguments from the insurance industry that fraudulent insurance claims and disproportionately high pay-outs are to blame for rising premiums.
Mr Murphy said: "Neither claims costs nor legal fees could possibly account for, or justify, the massive increases in the premiums motorists have been compelled to pay by extremely profitable insurance companies.
"A constant feature of this debate is that Irish insurers appear to be very keen to compare average award levels for some forms of injury with their equivalent in the UK. Are they equally keen to compare their operating profit level of nine per cent in Ireland to the equivalent five per cent across the Irish Sea?
"Insurers continuously call for injury victims' awards to be reduced and attempt to deflect blame for ever-rising premiums onto the courts, accident victims and their solicitors. They surely cannot continue to do this when the official data is now here in black and white. We re-iterate: why should injury victims have their awards reduced only to further increase the already massive profits of insurers?"
He concluded: "The Government should now switch its strategy from pressurising the Judicial Council to reduce awards to the victims of accidents and instead focus on using this data to attract international competition into Ireland's uncompetitive and dysfunctional motor insurance market."