Law Society: Irish solicitors upbeat about future despite Covid-19 impact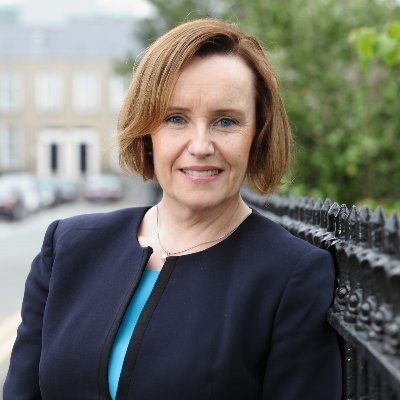 Solicitors are upbeat about the future in spite of the impact of the Covid-19 pandemic, a new survey commissioned by the Law Society of Ireland suggests.
The business recovery survey report, based on research conducted by independent consultant Crowe between March and May 2021, found that most solicitors believe the use of ICT (73 per cent) and changed work practice (65 per cent) will have a positive impact on their business in the next six to 12 months.
A narrow majority of respondents (51 per cent) reported a moderate impact on their practice due to the pandemic, such as reduction in work, disruption in the courts and ability to see clients.
The report identifies solicitors' top three concerns about the impact of the pandemic as turnover/income (25 per cent), concern about the future of their business (18 per cent) and fear of the economic impact or a future recession (16 per cent).
Sonia McEntee, a sole practitioner in Co Cavan and a member of the Law Society's practice support task force, said: "Solicitors, small practices and sole practitioners in particular have proven to be agile and adaptable in the face of a challenging business environment that dismantled traditional business models.
"While the pandemic has impacted the solicitors' profession, the future outlook reported by solicitors in the business recovery survey report is positive."
She added: "Solicitors have embraced the use of new technology and for those of us based outside of the main urban centres, the benefits could be seen almost immediately. This bodes well for Irish practices.
"Now is the time to continue to invest in IT and innovate to transform traditional ways of working that would not have been likely 18 months ago. The Law Society will continue to provide practical tools and professional skills training to support its members to nurture this innovation.
"This report shows that the impact of the pandemic varies across practice areas. However, financial pressures and the need for operational changes were consistent throughout. Solicitors adapted and responded to meet these challenges and more to ensure continuity as an essential service in their local communities."
The report recommends the Law Society focuses on additional training and guidance in collaboration with the profession, as well as introducing initiatives, schemes and supports to follow the trend of digitalisation of legal services.
Ms McEntee said: "It is clear that the impact of Covid-19 on the solicitors' profession has been substantial but there are many reasons to be optimistic about the future.
"The Law Society looks forward to using the recommendations outlined in the report to expand existing supports to equip our members with the next-level skills required to manage business operations, finances and staff, and client relationships in the future working environment."