NI: KRW Law announces trio of promotions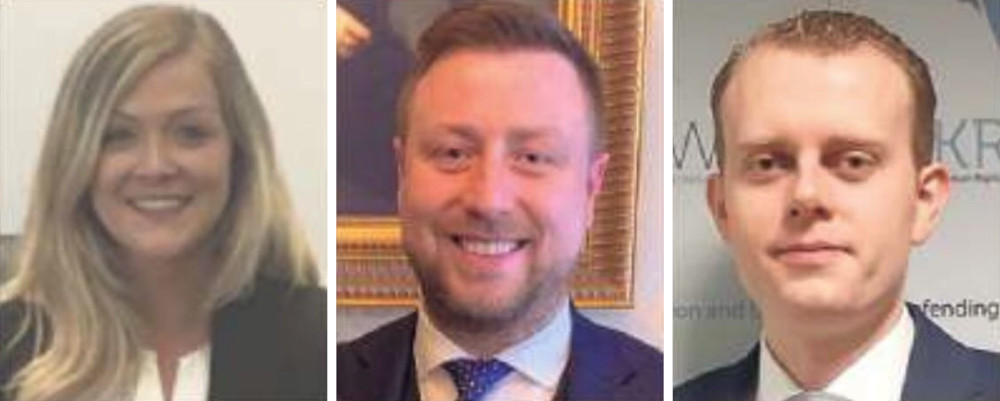 Belfast-based KRW LAW LLP has announced a trio of promotions and leadership appointments.
Solicitors Róise Fitzpatrick, Setanta Marley and Owen Beattie have each been promoted to associate.
Ms Fitzpatrick, who will now lead the firm's criminal practice, has experience and expertise in Magistrates', Crown Court and Court of Appeal practice.
Mr Marley, who will now help lead the firm's legacy work, has been with the firm since completing his apprenticeship and now has dual qualification in Belfast and London.
Mr Beattie's appointment is in recognition of his burgeoning reputation in legal agitation on behalf of victims and survivors of historical institutional abuse. He represents the majority of groups servicing the needs of survivors in the jurisdiction.