Sir Declan Morgan to lead new legacy body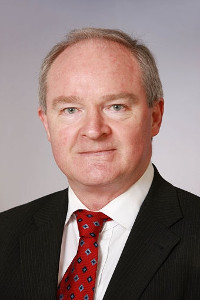 Sir Declan Morgan, former Lord Chief Justice of Northern Ireland, has been selected for appointment as chief commissioner of the proposed Independent Commission for Reconciliation and Information Recovery (ICRIR).
The creation of the body is a key component of the UK government's controversial Northern Ireland Troubles (Legacy and Reconciliation) Bill, which is currently progressing through Westminster.
The bill has been widely criticised by the Law Society of Northern Ireland, Northern Ireland political parties, the Irish government, the Council of Europe, Amnesty International and Westminster's joint committee on human rights as failing to fulfil the UK's obligations under international human rights law.
The proposed law aims to end criminal investigations and civil cases linked to the Troubles, with the ICRIR instead carrying out inquiries and having the power to offer immunity from prosecution to those who co-operate with it.
Sir Declan will begin work from early next month to identify other commissioners and to consider how the new commission will carry out its role. He will lead the process to recruit the commissioner for investigations.
Northern Ireland secretary Chris Heaton-Harris said: "Sir Declan brings a wealth of experience from his previous role as former Lord Chief Justice of Northern Ireland from 2009–2021.
"A hallmark of his distinguished career has been his commitment to addressing Northern Ireland's past. I am confident that he will bring the highest level of experience, expertise and integrity to this post which will help build public confidence in the ICRIR."
Belfast-based KRW LAW has challenged the UK government over a requirement that commissioners must hold British citizenship.
The law firm, which represents a number of victims and survivors of the Troubles, said it had written to Lord Cain, parliamentary under-secretary of state at the Northern Ireland Office, to raise concerns that the criteria "breaches both the letter and spirit of the Good Friday Agreement 1998".