Kearns urges Government not to blame lawyers for insurance premium deadlock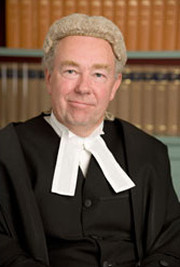 The Government should not blame the legal profession for hindering efforts to reduce insurance premiums in Ireland, retired judge Nicholas Kearns has said.
The former High Court president, who chaired the Personal Injuries Commission, told RTÉ's Marian Finucane Show: "The question is now, instead of a blame game, what are we going to do about it?
"There are people who can hinder, and people who can help in the current situation. Rather than saying the Law Society or the Bar Council are hindering, I'm looking to help make a solution to this."
He added: "This is not an unfixable problem. I'm also looking to make sure the insurance industry step forward and do their part. "
Mr Kearns was speaking after the Sunday Business Post published an interview with Justice Minister Charlie Flanagan which suggested that the Personal Injuries Commission's recommendation of a dedicated Garda anti-fraud unit was not going to be taken up.
Mr Kearns said the minister's decision was "a bit of a worry because the driver for fraudulent and exaggerated claims is the fact that our awards and settlements are so high in Ireland".
The Law Society of Ireland and The Bar of Ireland were credited last year with persuading the Personal Injuries Commission not to pursue the option of legislation capping personal injuries pay-outs.
Ken Murphy, director general of the Law Society of Ireland, has previously said: "The bottom line is that there is absolutely no evidence that reducing damages will result in lower premiums.
"The effect of reducing damages will merely be to take from the pockets of injured victims of negligence in order to line the pockets of an increasingly profitable insurance industry."