NI: Jill Gracey: Holiday pay ruling a headache for employers across Northern Ireland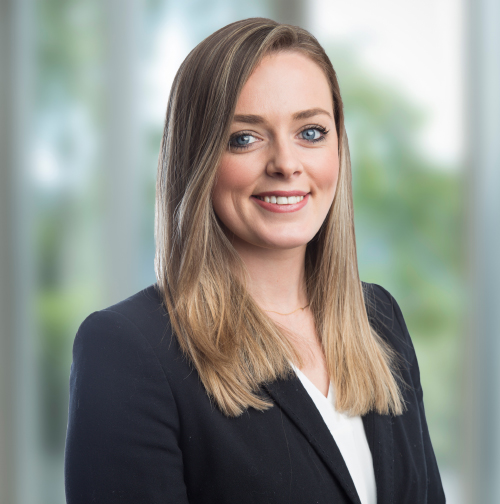 Jill Gracey, senior associate at A&L Goodbody in Belfast, considers the issue of holiday pay from the perspective of employers.
Almost every employer in Northern Ireland will be aware of the 'PSNI Holiday Pay case' as it progresses through the Northern Ireland courts.
Despite significant media attention arising from the original Tribunal decision and the subsequent Court of Appeal decision, the calculation of holiday pay has been the subject of much debate and legal challenge over the past decade.
All employers are potentially impacted, especially those providing for additional payments to staff which are over and above basic salary, such as: overtime, commission, shift allowances, performance-related bonuses etc. If your business operates with varying rates of pay, there is a probability that your approach to calculating holiday pay is often incorrect, through no fault of your own.
In particular, manufacturing, warehousing and distribution, retail and sales industry sectors will be hugely affected by the uncertainty surrounding the calculation of holiday pay.
Financial exposure
The Court of Appeal has confirmed that workers in Northern Ireland will be entitled to pursue claims for a shortfall in holiday pay. In extreme cases this may track back to 1998, when the legislation governing the calculation of holiday pay first came into effect in Northern Ireland. This approach is the cause of much concern for employers as it could result in significant financial exposure.
This concern was so significant in Great Britain that the UK Government introduced 'backstop' legislation in 2014 which created a two-year limit over which a worker could claim retrospective compensation.
Unfortunately, this 'backstop' legislation did not extend to Northern Ireland. This means that Northern Ireland employers are left in a situation where workers can claim retrospective compensation for miscalculation of holiday pay dating back to 1998.
In reaching its decision, the Court of Appeal diverged from relatively settled principles established by the English courts which had resulted in curtailing financial exposure for employers in England. This departure from those principles has caused further angst and uncertainty for employers in Northern Ireland.
Implications for the future
The PSNI has sought leave to appeal the Court of Appeal decision to the UK Supreme Court. If this application is successful, then the UK Supreme Court can opine on all aspects of the Tribunal decision and the decision of the Court of Appeal. If leave to appeal is not granted, we are left with the Court of Appeal decision which will be binding authority for the Industrial Tribunals - and employers - in Northern Ireland.
Workers (both in the private and public sector) who receive paid overtime, shift allowances or other ancillary payments present a significant risk to financial exposure particularly when this may apply to current and former employees.
We strongly encourage employers now to seek specialist legal advice in order to assess the extent and scope of historic exposure; to work with HR, legal and payroll providers to implement a remedial action plan so that risk can be averted.