James Lawless: 'Chairing the justice committee is the most interesting task I've been given'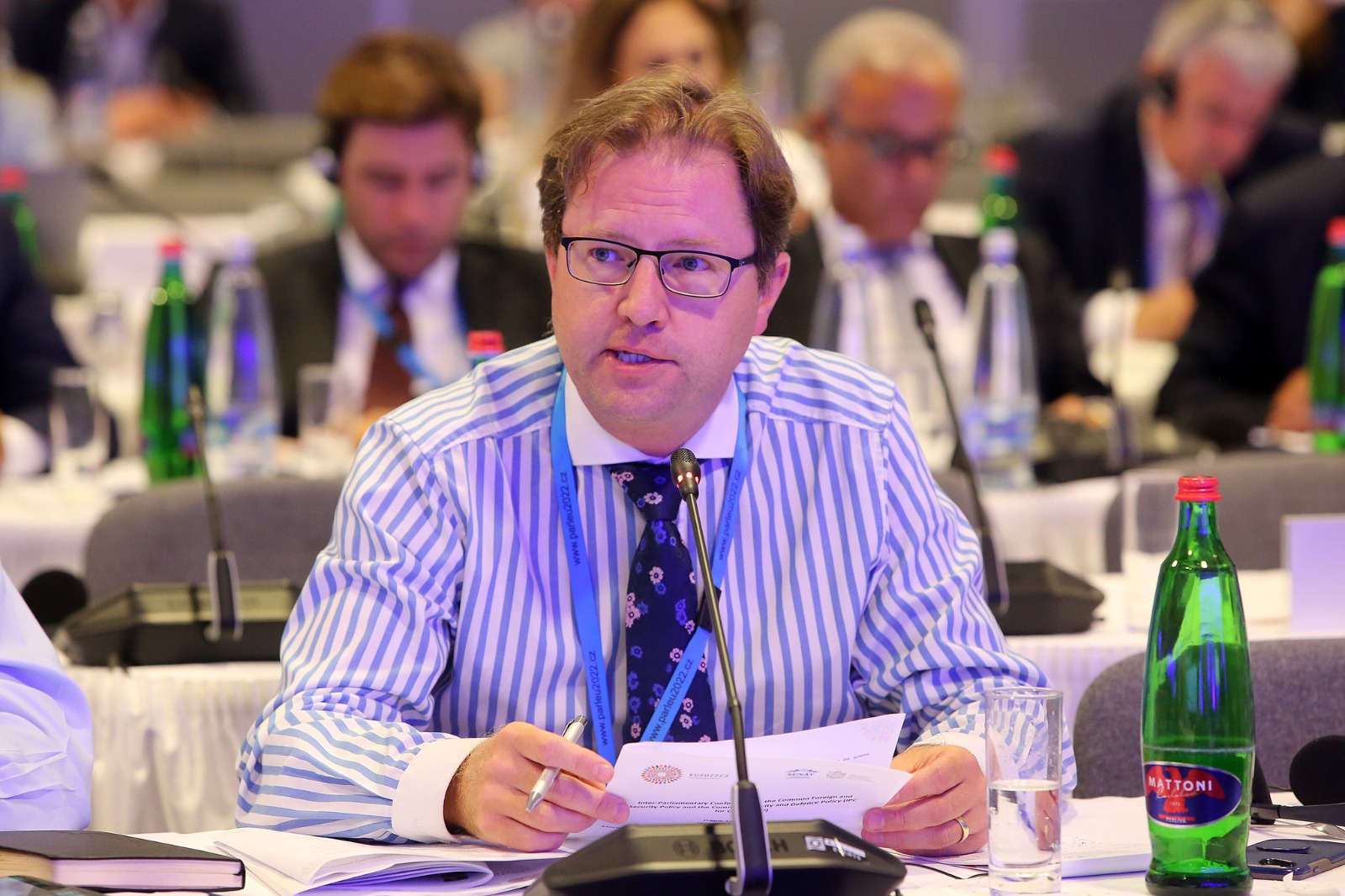 James Lawless is one of the busiest backbenchers in the Dáil. The barrister and Fianna Fáil politician has chaired the Oireachtas justice committee for the past two years — a hard-working body which deals with more legislation than every other committee combined.
The committee's role is sometimes undervalued, often coming under pressure from ministers to waive its right to pre-legislative scrutiny in the interest of speed, but Lawless is adamant that the process, however slow, is important. "The system works and gets us better quality legislation," he says. "It's on the statute books forever once it comes through. It's important to get it right."
One particularly controversial piece of legislation to come through the committee in recent years is the Judicial Appointments Commission Bill 2020, now approaching the end of the legislative process in the Seanad. This was among bills where the government asked the committee to waive its right to pre-legislative scrutiny on the basis that an earlier version had only recently been through that process.
For Lawless, newly installed as chair, passing up the opportunity to influence a bill which "has generated so much controversy, so much scrutiny, so much public and political attention" would amount to "an abdication of responsibility". The committee stood firm and was vindicated when a number of its recommendations were incorporated into the draft bill.
Judicial appointments reform has been a particularly prickly issue for governments in recent years. An earlier bill, brought forward in 2017, floundered amid strong opposition from legal professionals to its proposed body's lay majority and chair; the 2020 bill has seemingly succeeded in finding a more amenable compromise in the form of a smaller body with 50 per cent lay representation and the chief justice as chair.
One of the handful of remaining sticking points is the the proposed role of the attorney general as a non-voting member, which Sinn Féin and other opposition politicians have said would undermine the new body's independence from government.
"As regards the attorney general, I have a view that it's not unreasonable for the government to have a preference or a leaning as to the type of judges that they want to see," Lawless says. He suggests that a government led by the "hard-left opposition" would also want to have some degree of influence over the selection of judges.
"They might like to see judges with a view to social justice or wealth redistribution, or they might favour judges that have made decisions along those lines in the past, or maybe judges they see as being pro-worker, for example," he points out. "That's not unreasonable — it's an ideological view, but if the government has that view, it probably makes sense that they would want to see that represented on at least some part of the bench."
"Taking that too far can lead to difficulties," he admits. "I wouldn't favour at all the American system, where it's almost a race each time to stack the bench with your own nominees and then it becomes a sheer headcount between Republicans and Democrats on the bench. That's not a healthy system at all.
"But that's one extreme and I think there's a middle ground… The government is a political creature and it may have a particular ideological disposition, or may favour a particular view of the world, and it's not unreasonable that it might want to see at least some of the judiciary bring a certain perspective to their decisions."
Many practitioners, however, are less concerned with the make-up of the bench as they are with the sustainability of the legal professions amid stubbornly low fees paid for legal aid work.
Criminal barristers in the State are working for the same fees that were paid two decades ago, the Bar Council has been at pains to point out, having been denied the fee restoration extended to so many other professionals and public sector workers as Ireland moves on from the financial crisis.
"I suppose I have some experience as a practitioner, because I'm a barrister and I have practised under the legal aid panel in the past," Lawless says. "I'm not sure if it's fit for purpose. It's something that I intend to consider over the course of this term through the justice committee."
Many barristers in Ireland have watched with interest as their colleagues in England and Wales declared an all-out strike over legal aid fees during the summer, eventually suspending their action this month after securing a commitment from the UK government to a 15 per cent hike in fees.
Asked if a similar strike could take place in Ireland, Lawless says: "I actually think it has begun to happen." He points to the walk-outs and protests staged this year outside the CCJ, drawing support from junior and senior counsel. "I certainly support them."
The situation is particularly acute at the District Court, where the system is "geared for solicitors" with no provision for legal aid payments directly to barristers.
"I think we probably anticipated that a barrister wouldn't really be practising in the district courts," Lawless observes. "Many don't — but for many junior practitioners in particular, it is their pathway into more senior levels and they spend many years there while they're cutting their teeth."
It also makes sense, he contends, for solicitors in Swords, Tallaght or Dún Laoghaire to instruct barristers instead of travelling to the CCJ and back for routine matters. "But that wasn't really envisaged in the legal aid scheme when it was put together," Lawless explains, which has given rise to the contentious 'split fee' ad hoc scheme.
He also notes the challenges of one-off payments when cases become more complex: "There's scope for reform in terms of making the system more efficient and introducing more modern practices."
On reforming civil legal aid, however, Lawless urges some restraint. This year, the government appointed former chief justice Frank Clarke to lead a review of the civil legal aid scheme, a move welcomed by the likes of FLAC due to the retired judge's stated support for expanded access.
"It's not always a good use of taxpayer's money for someone to prosecute… a neighbour or former employer or colleague or whoever it happens to be," Lawless says.
"The State shouldn't necessarily be funding those kinds of private actions all the time. Where there's a genuine wrong, someone's being wronged, yes — but it shouldn't be an open-door, blank-cheque system either. I think that perhaps it does need some reform, but I wouldn't advocate for a wholesale opening up of that scheme."
Although Lawless welcomes the hefty workload before him ("chairing the justice committee is one of the most interesting tasks I've been given"), he has also come to recognise the limits of what can be achieved in a purely oversight role such as his. "The one frustration is that I can't actually effect change," he says.
After Robert Troy was forced to resign as a minister of state at the Department of Justice in August, Lawless was widely reported as one of the top contenders to fill the post, which ultimately went to Dara Calleary. Could he nevertheless be heading for a ministerial role in future? Choosing his words carefully, Lawless says: "I am enjoying this role. But if the Taoiseach was to invite me to serve in another role, I would be delighted."