Barristers mount second legal aid protest at Criminal Courts of Justice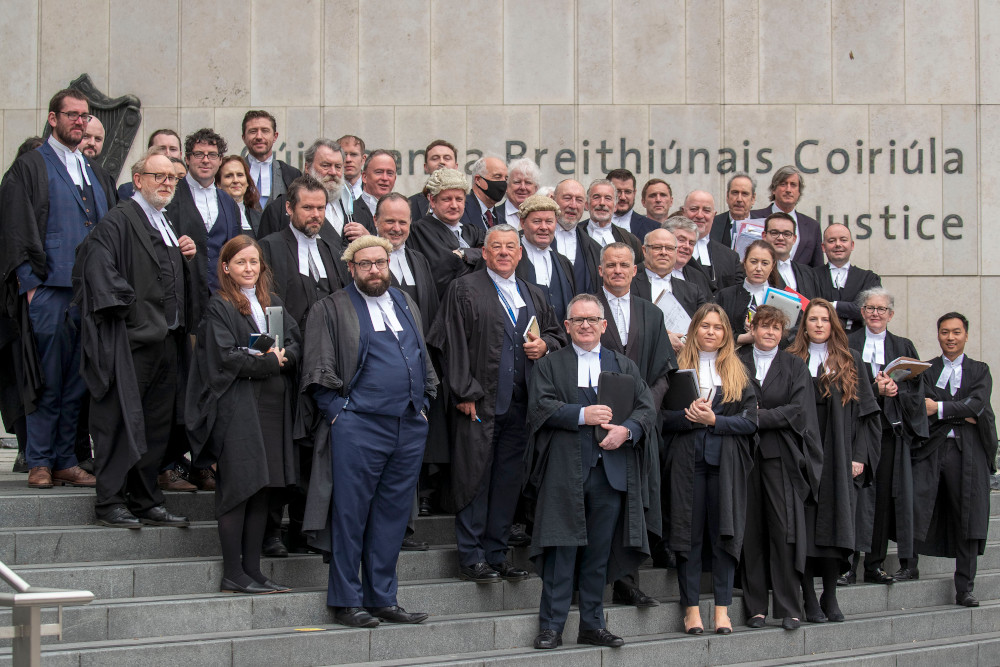 A group of barristers in Dublin stopped work this morning for the second time in a month in protest of low legal aid payments in criminal cases.
In a letter to the presidents of all courts, co-signed by former Bar Council chairperson Mícheál P. O'Higgins SC, the protest organisers explained that a number of lawyers would not be available for 20 minutes from 10.30am due to the protest outside the Criminal Courts of Justice building.
The letter described the rates of pay in the District Court as "uneconomic and unsustainable", with the "pitiful" rates damaging the administration of justice.
Darren Lalor BL, one of the organisers of the protest, said: "There is a real danger that good people are put off doing criminal defence work because they do not have their own independent resources to fund them through years of earning next to nothing. It is not in the public interest that good lawyers are effectively pushed out of criminal defence work due to low rates of pay."
Luigi Rea BL said: "Fees at all levels of the criminal legal aid system have been anchored at the 2002 rates. Very substantial cuts in rates of payment have not been reversed despite the economic recovery."
This morning's protest was also supported by a number of senior barristers who do not practise in the District Court.
Eileen O'Leary SC said: "Everyone in our society benefits from a properly funded criminal defence service. A properly functioning criminal legal aid system vindicates the rights of victims, and treats the accused fairly. Damaging the administration of justice is bad for victims and the whole of society."
Sinéad McMullan BL added: "Lawyers in the District Court are on the front line working to ensure that the authorities do not breach human and civil rights. This is part of the work in all the criminal courts. It is essential that this work be funded properly."