Irish man leading global Covid-19 response to receive Bar human rights award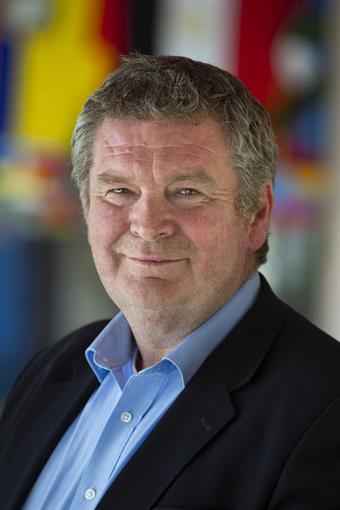 An Irish man leading the World Health Organisation's (WHO) global response to the Covid-19 pandemic is to receive The Bar of Ireland's annual human rights award.
Dr Michael J Ryan, WHO executive director, has been nominated for the award in recognition of his tireless work and leadership in the field of public health.
With roots in Mayo and Sligo, Dr Ryan has been at the forefront of managing acute risks to global health for nearly 25 years.
As the WHO executive director with responsibilities for its health emergencies programme, he is leading the WHO response to the Covid-19 pandemic globally.
Maura McNally SC, chair of the Bar Council, said: "The swift, expert guidance provided by the World Health Organisation since the arrival of the Covid-19 pandemic has provided great assurance and assistance to people and countries all over the world.
"That its response is headed up by an Irish man has been a particular source of pride and comfort for people in this country. To hear one of our own provide such authoritative advice in press briefings at the peak of the pandemic was particularly reassuring.
"For Dr Ryan, the pandemic we are currently living through is only the latest chapter of what has been an exceptional career working to combat emerging and epidemic disease threats.
"He has quite literally put his life on the line in the course of his work to defend people's human right to health – a right so highlighted in 2020 – and for that reason, he is a most deserving recipient of The Bar of Ireland's Human Rights Award."
Joseph O'Sullivan BL, chair of the Bar's human rights committee, said: "The WHO constitution was the first international instrument to enshrine the enjoyment of the highest attainable standard of health as a fundamental right of every human being, regardless of race, religion, political belief, economic or social condition.
"The Covid-19 pandemic has presented a challenge to global health that is unparalleled in living memory and we have some way to go yet to defeating it. We are truly indebted to Dr Michael J Ryan and his colleagues at the WHO who are working to combat Covid-19 on behalf of us all."