NI: Interim advocate under renewed pressure to quit after Catholic service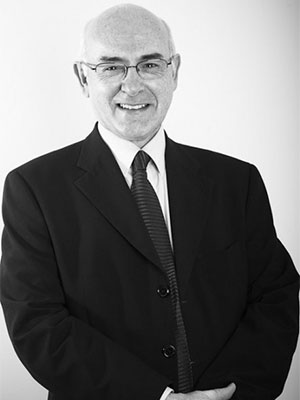 The interim advocate for victims of historical institutional abuse in Northern Ireland has come under renewed pressure from victims and survivors to step down after assisting in a Catholic church service.
Brendan McAllister, who faced calls to quit last month following a data breach in his office, recently assisted in the liturgy at St Peter's church in Warrenpoint, Co Down in full clerical regalia.
Some victims have said there is a conflict of interest between Mr McAllister's work as the interim advocate and a public church leadership role. He is a candidate for ordination as a deacon in 2021.
Solicitor Claire McKeegan of Phoenix Law, who represents the 500-member group Survivors and Victims of Institutional Abuse (SAVIA), said: "This situation is one instance in a long line of extremely concerning conduct by the interim advocate, including the catastrophic data breach of last month.
"The damage that follows is devastating on survivors' mental health. The dreadful result is that survivors disengage from the services that they so badly need."
Margaret McGuckin of SAVIA added: "This interim advocate does not speak for us. We currently have no representative and continue to bear the weight of this ourselves and supporting each other.
"The behaviour of Mr McAllister is a painful insult to our people who were violated by men of the cloth as children. He should resign or be stood down immediately before any further damage is done.
"An interim advocate who does not speak for our people is defunct and should not be allowed to continue."