#InPictures: Eversheds Sutherland backs Belfast conference tackling rise in fraud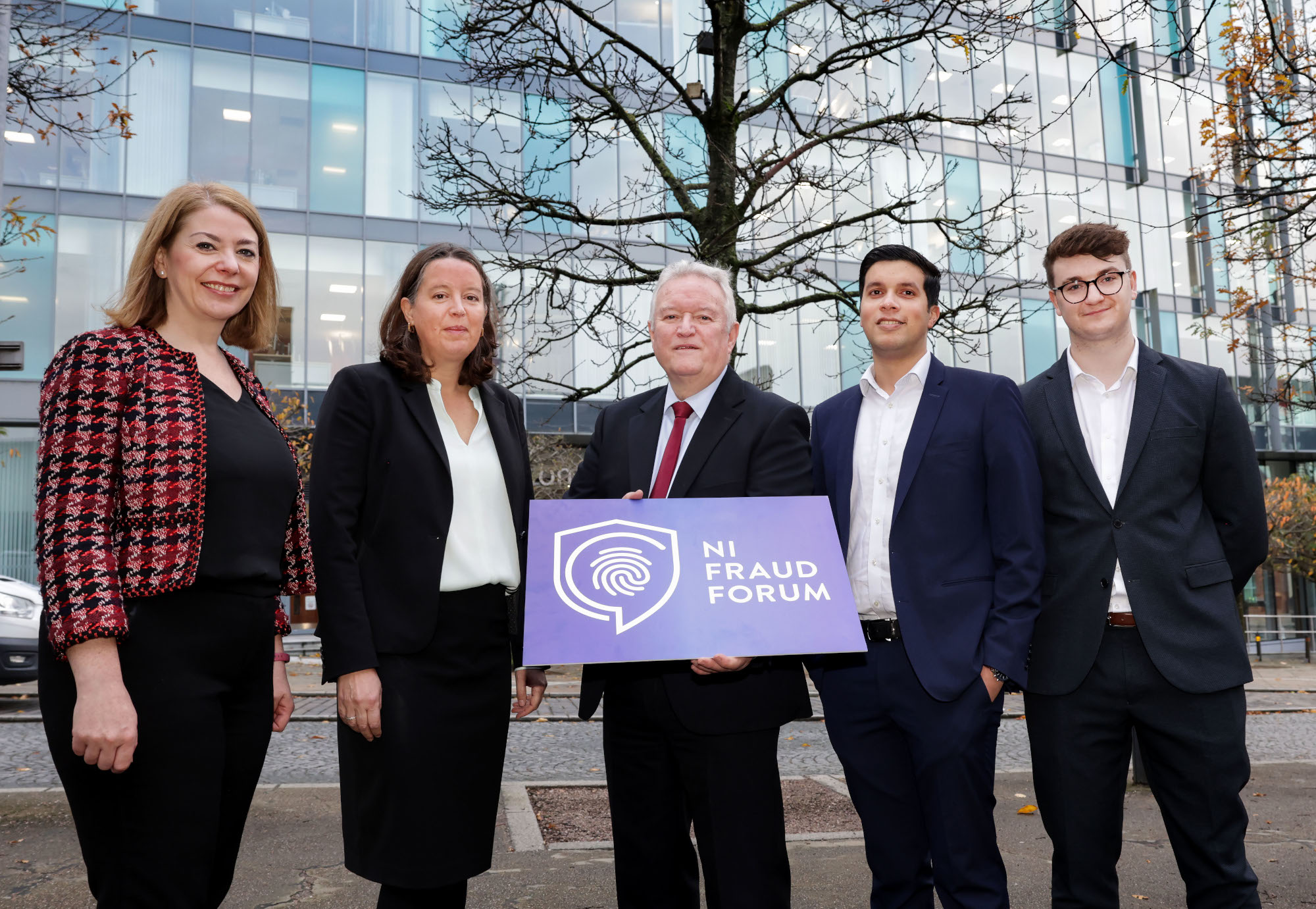 Eversheds Sutherland was among organisations which came together to tackle "skyrocketing" scams at the Northern Ireland Fraud Forum's first-ever annual conference in Belfast yesterday.
The NI Fraud Forum was launched in April by organisations including Eversheds Sutherland, Grant Thornton, and FPM-AAB, as well as representatives from public organisations like HMRC and the PSNI.
The inaugural conference came as new data published by fraud prevention service Cifas revealed that cases of fraud have continued to soar during the cost-of-living crisis across the UK.
In the first nine months of 2022, over 309,000 cases were recorded to the National Fraud Database, a 17 per cent rise compared to last year. This also marks an 11 per cent increase on pre-pandemic levels.
The conference featured a keynote speech from Emma Luxton, head of proceeds of crime and international assistance at the UK's Serious Fraud Office.
Other speakers included Mike Haley, CEO of Cifas; Robert Brooker, chair of the London Fraud Forum; Matthew Howse, dispute resolution and litigation partner at Eversheds Sutherland Belfast; Laura Dunseath, barrister and legal director at Eversheds Sutherland London; and Chris Wynne, head of financial crime prevention at Danske Bank.
Bill McCluggage, chair of the NI Fraud Forum, said: "It was fantastic to be able to bring together representatives from the private, public, and third sectors to outline the current fraud environment and help organisations prevent costly and potentially permanent damage to their operations.
"This is an uncertain time for organisations of all kinds. Initiatives like the NI Fraud Forum are crucial in combatting white collar crime, fraud, and financial scams."