#InPictures: Eversheds Sutherland hosts Northern Ireland public inquiries seminar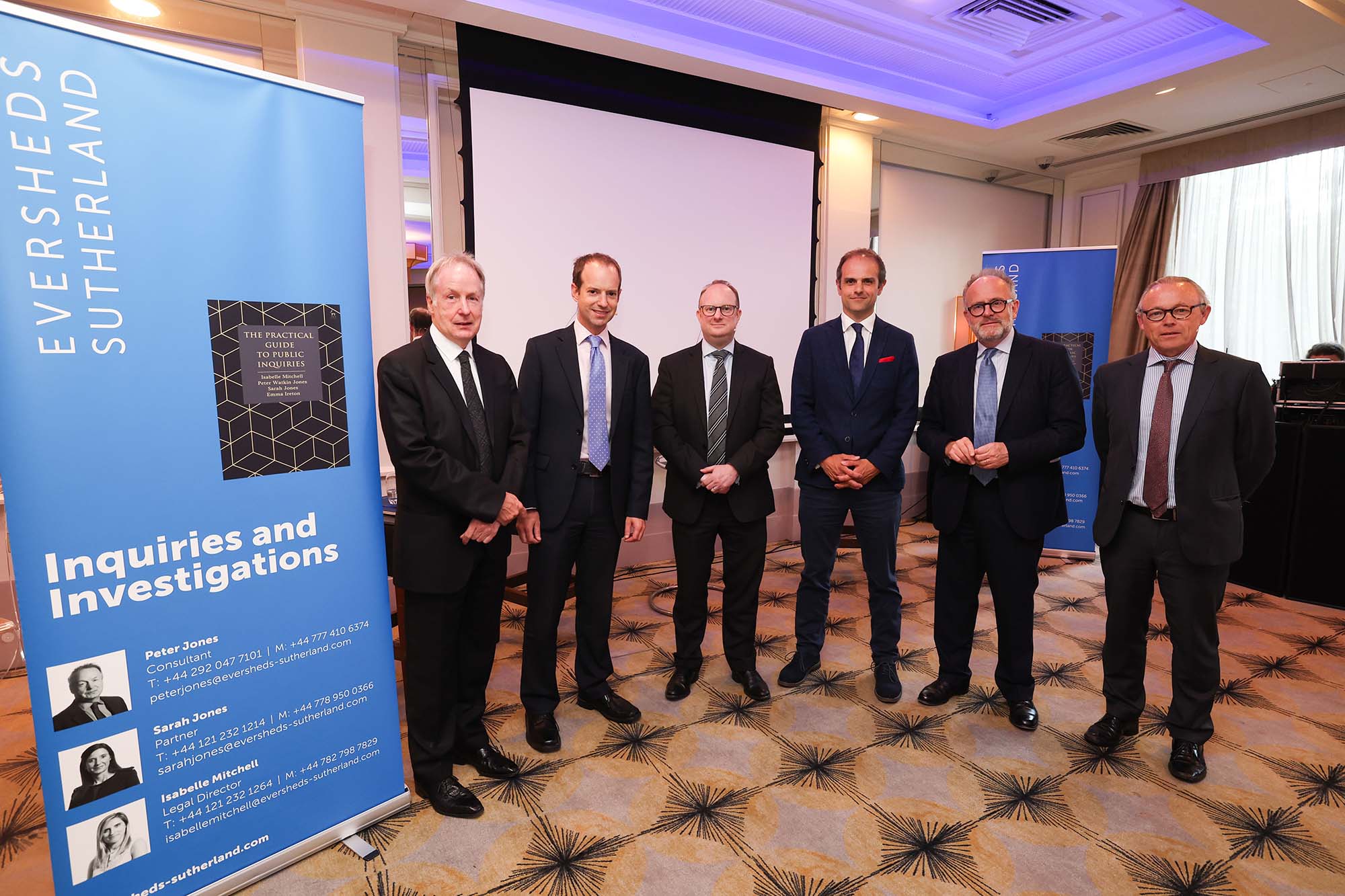 More work must be done to ensure greater understanding of and trust in public inquiries in Northern Ireland, an event hosted by global law firm Eversheds Sutherland has heard.
The seminar at Belfast's Merchant Hotel took place as a number of significant public inquiries are taking place or expected to take place in Northern Ireland in coming years, including the Muckamore Abbey Hospital inquiry, the Omagh bombing inquiry, the historical institutional abuse inquiry and the inquiry into mother and baby homes.
High Court judge Mr Justice David Scoffield KC and Northern Ireland's former director of public prosecutions Barra McGrory KC SC were among the highly-experienced experts in criminal justice, public inquiries and investigations who spoke at the event.
It also heard from Rory Phillips KC, counsel to the Rosemary Nelson inquiry and currently instructed in the UK Covid-19 inquiry, and Jon Clements, executive director of Development at Crest Advisory, a bespoke crime and justice consultancy.
The panel discussed diverse topics including evidence gathering, the public's view on public inquiries, inquiries which involve issues of state security, and inquiries in different jurisdictions.
Speaking after the event, Matthew Howse, partner in the dispute resolution and litigation team at Eversheds Sutherland Belfast, said: "Northern Ireland currently finds itself in the midst of several high-profile, highly complex, and deeply significant public inquiries.
"While they are unique in their subject matter, ranging from abuses of power to Northern Ireland's troubled legacy, they are about establishing the facts and learning lessons on how to avoid these injustices for future generations.
"Our panel of expert speakers has a wealth of experience and knowledge in the field of public inquiries. Indeed, Northern Ireland is lucky to have such an array of legal talent as we grapple with these inquiries and other inquiries which may be announced in the near future.
"Through their comments and contributions at our event, it is clear that having a strong, reliable, and trustworthy public inquiry, which prioritises transparency and full disclosure, is crucial to its success."
He added: "This was an excellent session, full of practical tips and advice on how to engage with inquiries and ensure that any inquiry, its chair, and its core participants extract the full value from it.
"As the spotlight continues to be shone on Northern Ireland's many public inquiries, it is vital that they are run as smoothly and as well as possible to ensure trust in the process and in the wider justice system."