#InPictures: Darragh Bollard and Eamonn Butler win Law Society moot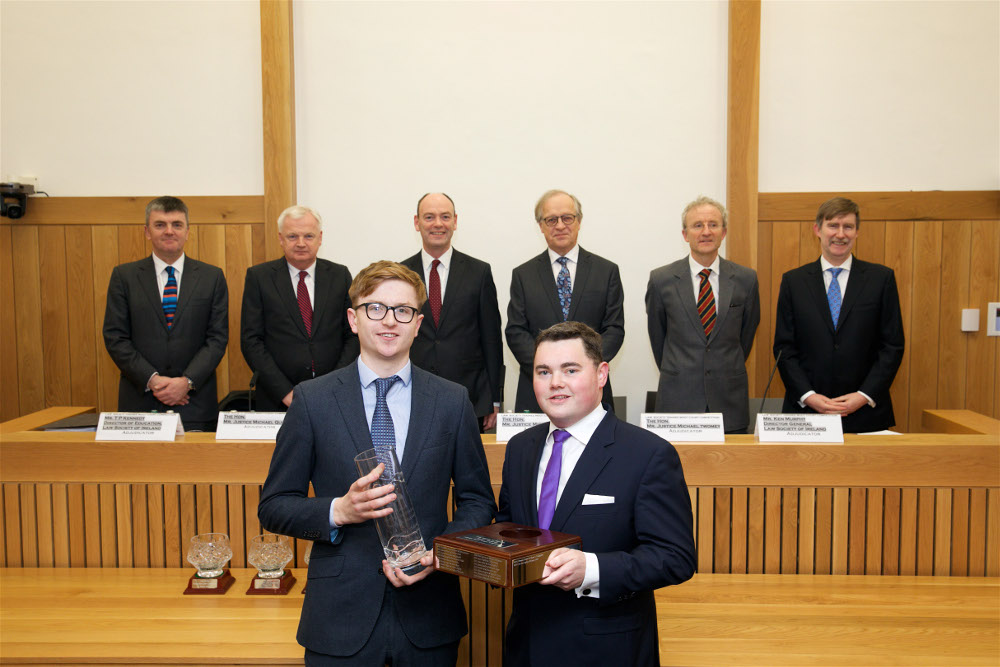 Trainee solicitors Darragh Bollard and Eamonn Butler have won the Law Society of Ireland's internal moot court competition.
The annual competition for PPC1 trainees took place before a panel of judges consisting of Mr Justice Michael Peart, Mr Justice Donald Binchy, Mr Justice Michael Twomey, Mr Justice Michael Quinn and the Law Society's director general Ken Murphy and education director TP Kennedy.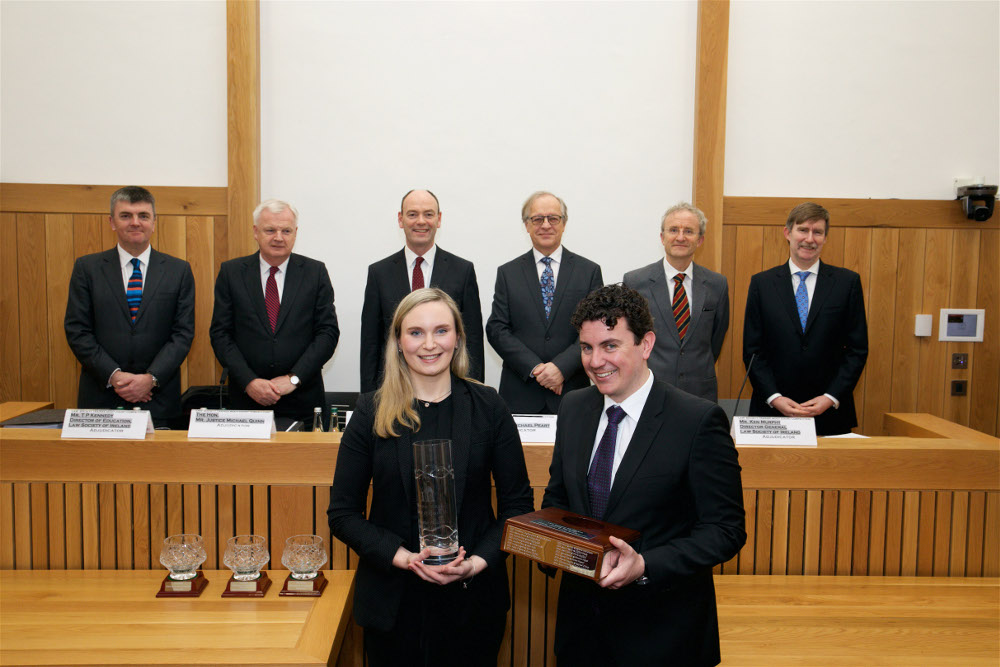 Mr Bollard of Philip Lee and Mr Butler of Arthur Cox bested the runners-up, David Foy of MacSweeney & Co and Katie Lee of Hoban Boino. Mr Bollard was also named best individual advocate.
The teams argued a topical issue of whether there was an unenumerated constitutional right to housing, and a right of a family to reside together, based on the Constitution and the European Convention on Human Rights.