Hooded Men 'vindicated' by UK Supreme Court decision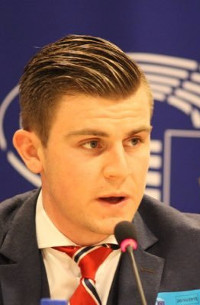 Lawyers for the "Hooded Men" say they have been vindicated by a UK Supreme Court ruling that the PSNI's decision not to investigate their allegations of torture by the British Army in 1971 was unlawful.
An RTÉ documentary broadcast in 2014 made public for the first time a memo written by the home secretary for the prime minister in March 1977, which referred to the use of "torture" and to its approval by UK ministers.
After the documentary was broadcast, the PSNI considered if there was sufficient evidence to warrant a further investigation into the allegation that the UK government authorised and used torture in Northern Ireland in the case of the Hooded Men. It ultimately concluded that there was not.
The Supreme Court has now unanimously held that the PSNI's decision "was based on a seriously flawed report, was therefore irrational, and falls to be quashed".
Darragh Mackin, solicitor for the majority of the Hooded Men, said: "Today's decision is a landmark victory for the Hooded Men. Since 2014 they have actively contested the decision by the PSNI not to investigate the allegations of torture. It was always clear that the initial investigation by the PSNI was nothing more than a window dressing exercise which only sought to pay lip service to the term 'investigation'.
"The Hooded Men have also known that the treatment inflicted on them was that of torture. Today, the Supreme Court has confirmed that the techniques to which our clients were subject to can, and indeed must, be characterised by the standards applicable today, as that of 'torture'.
"This is a welcome vindication for my clients who have for seven years tirelessly fought for justice. Today, a court sitting yards from the very building where this treatment was authorised, has delivered that justice in quashing the PSNI's decision as unlawful."