Hewitt & Gilpin relocates from Belfast to Holywood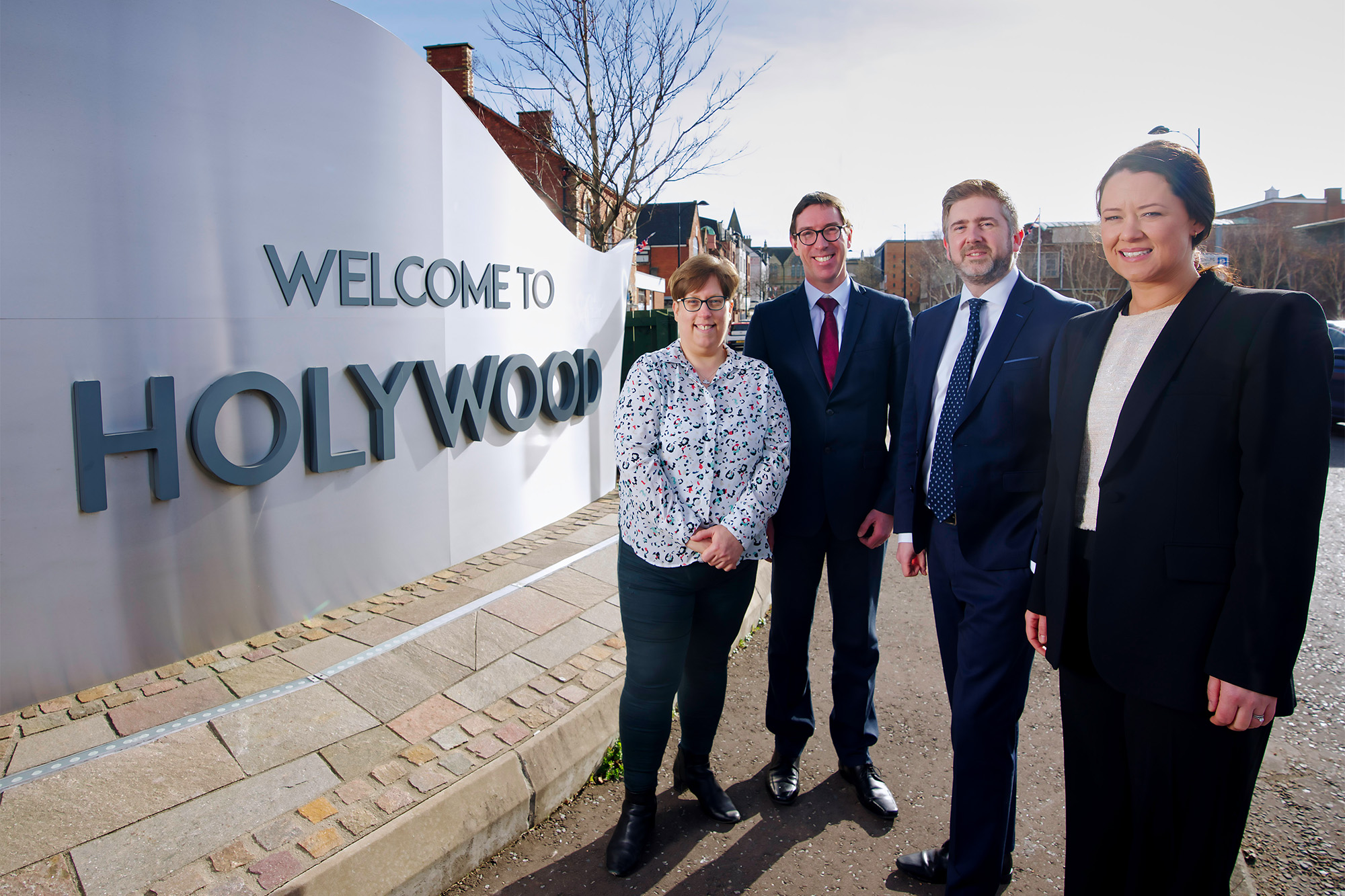 Northern Ireland law firm Hewitt & Gilpin has relocated its headquarters from Belfast city centre to Holywood, Co Down.
The firm, which retains an office in east Belfast, said the strategic move to larger premises on Holywood's High Street would extend its private client and commercial offering throughout North Down.
The new Holywood HQ accommodates 13 of the firm's 25-strong workforce and has benefited from an extensive refurbishment with a mix of dedicated single-size offices and open plan space, leaving room for future expansion.
Graeme Hamilton, director at Hewitt & Gilpin, said: "We're delighted to announce that we'll now be offering our full range of legal services from Holywood, having enjoyed close ties to the area through our staff and our clients for several years now.
"We pride ourselves on cultivating long-standing client relationships and choosing Holywood as our new base sends a strong message to the wider North Down community that we're committed to the local area. Being in the centre of the town, with ample onsite parking, means we are more accessible for face-to-face meetings with many of our clients.
"The relocation also allows us to fulfil ambitious growth plans in providing a high quality, spacious working environment which in turn ensures we can continue to attract top class, talented lawyers."
Hewitt & Gilpin, which celebrates 94 years of business in Northern Ireland this year, specialises in a range of private client services including residential conveyancing, wills, estate planning matters and matrimonial and family.
The firm also has significant and widespread commercial experience, with particular expertise in commercial property advising both landlords and tenants, and has acted for the landlords of a number of regional shopping centres in both Northern Ireland and Great Britain.
Helen Aston from Holywood Chamber of Commerce commented: "We are delighted to welcome Hewitt & Gilpin to Holywood town centre. We are fortunate to have a thriving business community here and we wish them every success in providing their high quality legal services to businesses and families in the surrounding area."