Pinsent Masons announces six promotions in Belfast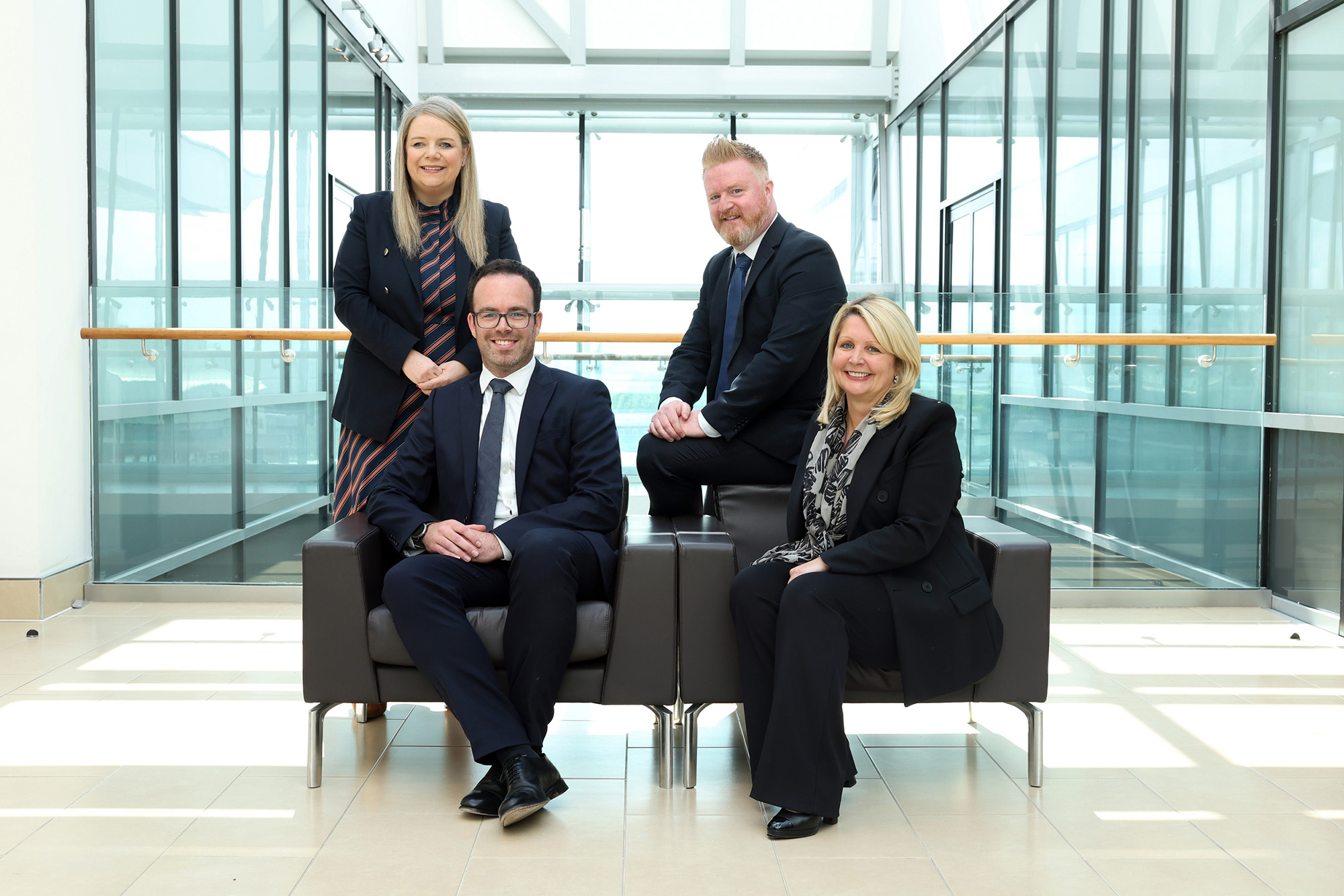 Multinational law firm Pinsent Masons has appointed two partners, a legal director and three senior associates in Belfast.
Private equity lawyer Lisa Early and construction law specialist Ciaran McNamara have been made partners, while employment lawyer Craig Patterson has become a legal director. Sarah-Louise Baird, Catherine Burns and Andrea Hewitt-Sims have been promoted to senior associate.
The promotions in Belfast form part of the firm-wide promotion round with 25 new partners being appointed across the firm's global network — 14 in the UK, five in Asia Pacific and six across EMEA — bringing the total number of partners in the firm to 480.
Ms Early joined the firm as a trainee and is tri-qualified in Northern Ireland, Ireland and England and Wales. She regularly advises UK and European investors investing on the island of Ireland and the UK.
Mr McNamara joined the firm in 2013, is also tri-qualified and advises clients on a wide range of energy, infrastructure and construction projects across Ireland and the UK.
The new legal director, Mr Patterson, is also tri-qualified, joined the firm in 2016 and advises clients on both contentious and non-contentious employment law matters.
Andrea McIlroy-Rose, Pinsent Masons' head of office in Belfast, said: "We are delighted with these latest promotions in the Belfast office.
"It is a very important part of our strategy to support and mentor our talented people through their career progression and we are continuing to expand the office in terms of numbers and the professional services we can offer clients.
"Lisa, Ciaran, and Craig have been part of the Belfast management team for some time and are all fantastic examples of lawyers at the top of their game who have developed market leading specialist expertise that has enabled them to become an integral part of both the Belfast office and the wider firm."
Katharine Hardie, chair of Pinsent Masons in Scotland and Northern Ireland, said: "Each promotion is well deserved and adds to our strength in being able to offer clients in Northern Ireland, and those engaged in wider international jurisdictions and transactions, the very best of legal talent and wide-ranging experience."
Senior partner Andrew Masraf added: "I am incredibly proud of all of our new partners and legal directors, taking the next step in their careers as we recognise the tremendous talent that will help shape the future of our business.
"This year's promotions show our commitment to invest across our sectors, our diverse skill sets, our priority investment areas and our locations enhancing our partner capability, capacity and expertise."