Gateley Legal NI welcomes three new trainees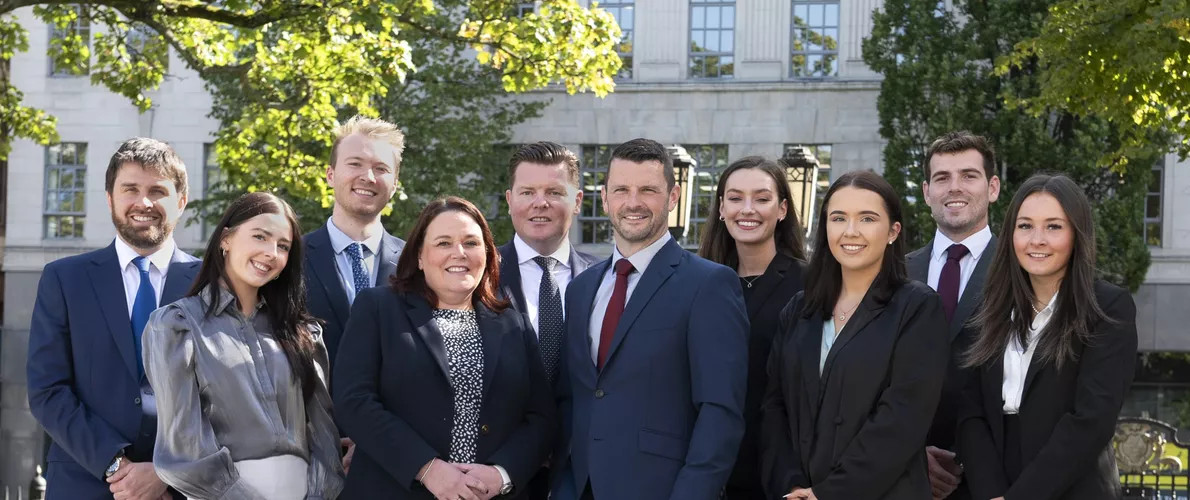 Gateley Legal Northern Ireland has appointed three new trainee solicitors, bringing the total number of trainees at its Belfast office to seven.
Kate Adair, Paul Kerr and Annabel Barton, who were previously paralegals with the firm, will now be studying at the Institute of Professional Legal Studies at Queen's University Belfast.
The trio will be combining their studies at university while also gaining hands-on, real-life legal experience to complete their two-year training contracts before qualifying as solicitors in September 2025.
Kate, Paul and Annabel will qualify as solicitors in September 2025 and be working alongside the now second-year trainees, Amy McCartney and Warren Polly.
Mr Kerr said: "I am delighted to start my training contract with Gateley Legal NI. This is a great opportunity to work alongside a supportive and experienced team and I am really looking forward to the next step in my career with Gateley."
Alison Reid, partner and office head of Gateley Legal in Northern Ireland, said: "It is very exciting to see these three, great young people undertaking their solicitor training with us. All of the partners and lawyers here will be with them and helping every step of the way as they work towards becoming qualified in a couple of years' time.
"We wish them all the very best of luck with their studies and am sure they will grasp this opportunity of gaining the vital legal experience and training support we offer as they progress to becoming fully-fledged lawyers."