NI: Former Law Society president Mr Justice Ian Huddleston sworn in as High Court judge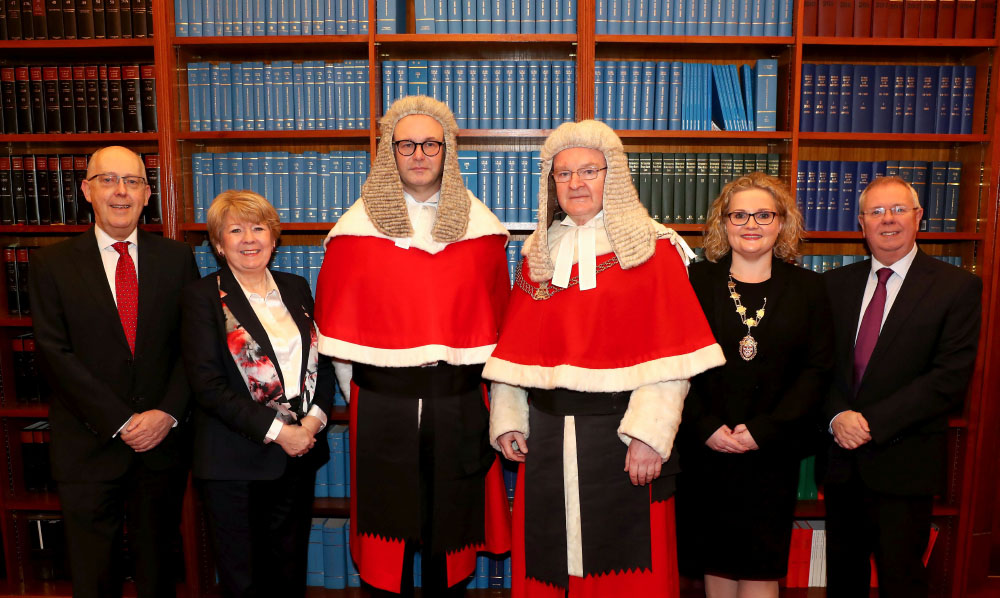 Representatives of the Law Society of Northern Ireland attended the swearing in of their former president, Mr Justice Ian Huddleston, as a High Court judge.
The Lord Chief Justice of Northern Ireland, Sir Declan Morgan, yesterday swore in the judge, a former Council member and chairperson of the Law Society's education committee, as well as its president in 2016-17.
Commenting on his appointment, Suzanne Rice, president of the Law Society, said: "The Law Society of Northern Ireland is delighted to congratulate and welcome The Honourable Mr Justice Huddleston on his appointment to the Court.
"Over the course of his career, Mr Justice Huddleston has shown great dedication and contribution to the legal profession as a solicitor, Council Member and as President of the Law Society of Northern Ireland in 2016/17. The Law Society is confident that he will make a significant contribution to the work of the court and the development of the law.
"His appointment is further recognition of the important role which solicitors continue to provide to the justice system and the rule of law in Northern Ireland."