NI: Former Attorney General to lead legal challenge against abortion regulations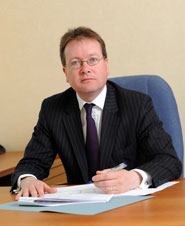 Former Attorney General John Larkin QC will lead a legal team assembled by pro-life campaigners to challenge regulations giving the Secretary of State for Northern Ireland powers to direct the commissioning of abortion services.
Belfast law firm Hewitt & Gilpin has been instructed by the Centre for Bioethical Reform Northern Ireland (CBRNI) and the Society for the Protection of Unborn Children (SPUC) to mount a challenge to the Abortion (Northern Ireland) Regulations 2021.
The campaigners will be represented in court by Mr Larkin, who stepped down as Attorney General last summer after a decade in the post.
He became, in 2010, the first person to separately hold the title of Attorney General of Northern Ireland since its functions were taken over by the Attorney General of England and Wales in 1972.
The legal challenge has been initiated by Pastor Clive Johnston, a member of CBRNI, and SPUC has now agreed to fund the case and to join the application for a judicial review, which will "follow shortly".
Liam Gibson, SPUC's Northern Ireland political officer, said: "This is a disgraceful power grab by the Westminster government. If allowed to stand it will not only condemn to death an untold number of unborn babies but fatally undermine the devolution settlement as well.
"When the Northern Ireland Executive was not functioning, the UK government foisted radical abortion laws on us which would never have secured a majority in the Stormont Assembly.
"By seizing the power over our abortion laws, London is stripping locally elected ministers of power and have denied the people an accountable government with a democratic mandate."
The Abortion (Northern Ireland) Regulations 2021 were passed by Westminster last month following concerns that Executive ministers had failed to fulfil their obligations under international human rights laws.
Conservative peer Viscount Younger of Leckie, moving the regulations in the House of Lords, said: "We recognise that this is an unprecedented step, but such is the nature of the statutory duties on the Secretary of State for Northern Ireland that we have to act.
"While the regulations themselves are short, they are necessary to ensure that abortion services are available as a healthcare service in Northern Ireland, which will provide safe and local access for women and girls.
"We have made the most appropriate step in terms of the scope of any direction being limited to only what is needed to ensure that the CEDAW recommendations are implemented. This power, if exercised by the Secretary of State for Northern Ireland, can be used only for those purposes and will go no further."