Flanagan calls on insurance industry to bring down high premiums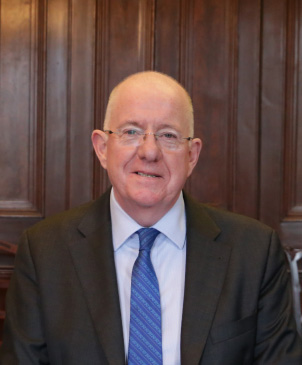 Justice Minister Charlie Flanagan has said Ireland's "very profitable" insurance industry needs to do more to reduce the costs of premiums.
Speaking in the context of a Seanad debate on personal injury payouts, he said the level of awards "needs to be addressed and, indeed, a number of initiatives are in place".
However, Mr Flanagan continued: "The insurance industry in Ireland is very profitable and, while I commend the companies involved for their success, I believe it is incumbent on them to consider the onerous costs of premiums.
"In my view there is not a proportionate relationship between the claims made and the constant hiking of insurance costs which are threatening livelihoods at this stage.
"The annual profits of ten major insurance companies amounted to between €6.1 million and €201 million at the end of 2017 with the total assets of insurance corporations reported by the Central Bank to be €305 billion at the end of last year.
"There is clearly scope to reduce insurance costs for consumers and I am calling on the industry to act."
The insurance industry has blamed high damages awards and high levels of insurance fraud for the increase in insurance premiums.
However, the Law Society of Ireland has spoken out against efforts to reduce compensation awards, warning that these "will only serve to boost the earnings of already hugely profitable insurance companies".
Ken Murphy, director general of the Law Society, has said there is "absolutely no evidence that reducing damages will result in lower premiums".