NI: Family lawyer William Cross joins Edwards & Co Solicitors in short break from retirement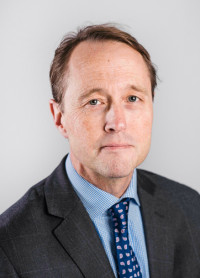 Family lawyer William Cross has taken a break from retirement to join Edwards & Co Solicitors as a locum.
Mr Cross will support the firm's family department while partner Julie Tierney takes maternity leave.
In a statement, Ms Tierney said: "William has joined us as a locum to make sure my clients are well looked after while I take a short break to look after my family department at home!
"Our lively three-year-old and our new arrival demand a slightly different kind of attention, so I'm very pleased to be able to entrust my Edwards & Co clients to such safe hands."
Mr Cross retired in 2017 after 33 years with Cleaver Fulton Rankin, where he attained the position of director with career highlights including victory in a case fought all the way to the UK Supreme Court in London.