Family law 'the poor relation' in justice minister's plans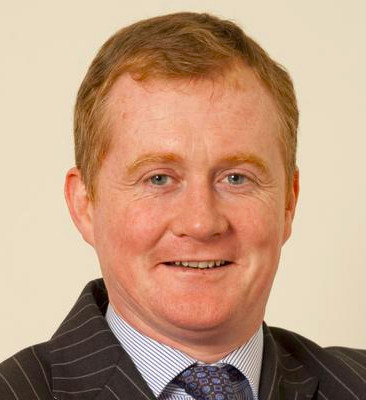 Family law "remains the poor relation" in the Department of Justice's latest annual plan, a prominent Dublin solicitor has said, with little indication of what resources have been committed to reform.
Justice Plan 2022, which was launched by justice minister Helen McEntee yesterday, sets out 159 actions to be taken this year, including the publication of the Family Court Bill by the end of Q1 2022.
The bill, long-awaited by practitioners, will establish a District Family Court, a Circuit Family Court and a Family High Court as divisions within the current court structures.
However, solicitor Keith Walsh told Irish Legal News: "Just as you cannot make bricks without straw, there is no point in having a state-of-the-art new Family Court Bill if we are not given the resources to properly implement it.
"The absence of proper resources will mean that any reforms will not work and will have the opposite effect, leading to gridlock in the courts and a system that functions less well than the current one.
"While the proposed actions are welcomed, the complete absence of any indication of what, if any, resources have been allocated to these areas means that it is difficult to properly assess whether these are real changes or simply window dressing."
He added: "The absence of any firm commitment to resource the new Family Court Bill and the fact that it is supposed to be published within the next two days before the end of Q1 call into question the reality of the timescales proposed."
Although the proposed family justice strategy and action plan "seems like a good idea", Mr Walsh said: "We have no idea who will formulate the plan and whether, like the implementation team for the Family Court Bill, it will be devised only by civil or public servants with no representation from stakeholders in the family law system such as litigants themselves, the Bar and Law Society, and expert witnesses such as section 32 assessors."
Other family justice commitments in Justice Plan 2022 include the publication of a review of the Guardianship of Infants Act 1964 by Q1; the implementation of EU legislation on recognition of judgments and judicial co-operation in family law matters by Q2; preliminary work on issues relating to international surrogacy and donor-assisted human reproduction by Q4; and public consultations on parental alienation by Q4.
Mr Walsh said: "One of the major challenges for the justice system in 2022 will be the implementation of the Assisted Decision Making (Capacity) Act 2015 and while this comes under the Department of Health, its effects on the administration of justice as well as the availability of resources, including judicial resources in the Circuit Court for other areas such as family law in 2022 are likely to be significant. There is no huge evidence of cross-departmental planning in the Justice Plan.
"The sheer number and scale of the objectives and actions required mean that it is unlikely that all of them can be achieved. Some of the objectives are obviously not achievable and diminish the credibility of the plan, such as the objective to publish the Judicial Appointments Bill by Q1 and enact it by Q2, which – given the delay in publication to date, the importance of the bill as well as the public interest involved – seems to be unrealistic."