Eviction ban row shows housing referendum is 'urgently needed'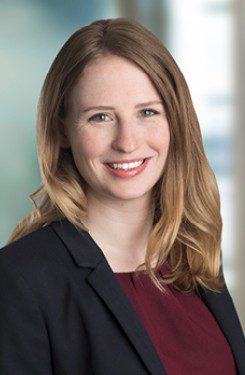 The political row over extending Ireland's eviction ban shows why a constitutional referendum on housing is "urgently needed", a senior housing lawyer has said.
Aoife Kelly-Desmond, managing solicitor at Mercy Law Resource Centre (MLRC), said the controversy "highlights the challenge faced by government when crisis forces the rights of citizens into conflict".
The government has confirmed that the current ban on evictions will expire on 31 March 2023 and will not be extended.
In a letter published by The Irish Times, Ms Kelly-Desmond said there is currently a "fundamental imbalance in the Constitution, with strong recognition of private property rights but no recognition whatsoever of housing as a basic human need".
Taoiseach Leo Varadkar last week said his government had to strike "a balance of a number of different rights", though he subsequently told the Dáil that he does not "believe this is about weighing up the balance between landlords and renters as if it is one versus the other".
Ms Kelly-Desmond said: "If the Constitution recognised a right to housing in addition to recognising private property rights, there would be a clear framework for the State to apply when those rights came into conflict. The State would be obliged to find a solution that respected and fairly balanced the rights of everyone concerned; renters, homeowners, landlords.
"Instead, we are left with a situation where the rights of vulnerable citizens facing homelessness are a mere political consideration while the rights of private property owners are given constitutional weight. The result, the eviction ban being lifted with only vague promises of solutions for those facing homelessness, makes the practical impact of this imbalance clear.
"This latest ignominious chapter in the housing crisis only serves to underline the urgency of government delivering on its commitment to hold a referendum on housing. The people of Ireland deserve the opportunity to vote to reframe the State's role in housing; as not only as a protector of private property rights but also as a protector of our basic human right to safe and secure housing."