Mercy Law Resource Centre launches 2020 Annual Report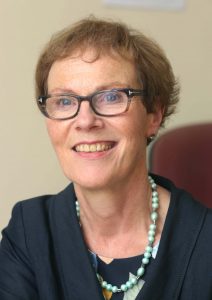 Noeline Blackwell, CEO of the Dublin Rape Crisis Centre, has launched Mercy Law Resource Centre's 2020 Annual Report.
Aoife Kelly-Desmond, managing solicitor at Mercy Law Resource Centre, an independent law centre that provides free legal advice and representation to people facing homelessness, said: "2020 was a challenging year for everyone, but it was particularly difficult for people experiencing housing distress. The weight of the pandemic fell heavily on those without the security of a home.
"As we launch our 2020 Annual Report we reflect on the lived experiences of the clients supported in 2020. Throughout the year we provided free legal support to 749 individuals and families facing legal barriers to accessing safe, securing housing. While many of the legal issues our clients faced in 2020 were similar to previous years, the pandemic brought new difficulties and concerns. Covid-19 brought the structural vulnerabilities of our social housing and social welfare system into sharp relief.
"The experiences of our clients in 2020 highlight how the pandemic impacted those grappling with other challenges alongside homelessness, such as underlying health issues, mental illness, disability, addiction, discrimination and domestic abuse. In addition to direct client work, we provided legal support in relation to social housing and related social welfare law to over 50 organisations during 2020. We also provided housing and social welfare law training to 66 organisations.
"It is well known that Ireland remains in the grip of a housing crisis. Behind the stark statistics of homelessness are individual people and families with their own dreams, fears and hopes. The Government's 'Housing for All' strategy pledged to eradicate homelessness by 2030 – in our view, recognising the individual humanity of every person grappling with homelessness is crucial if this goal is to be met. The Report aims to highlight some of these lived experiences."