Mercy Law Resource Centre names new managing solicitor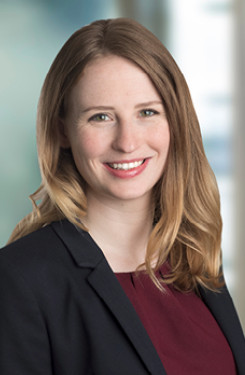 Mercy Law Resource Centre (MLRC) has announced the appointment of Aoife Kelly-Desmond as its new managing solicitor.
MLRC, which provides free legal advice to homeless people and people at risk of homelessness, assists around 1,600 individuals and families per year.
Ms Kelly-Desmond previously worked at A&L Goodbody and Matheson, where she advised commercial entities, in particular financial institutions, and public bodies on investigations, regulatory matters and complex litigation and disputes.
She is a graduate of University College Cork and has completed post-graduate programmes in law and business disciplines with Queen Mary University of London, the Leicester Castle Business School, DeMontfort University of Leicester, and the United Nations Institute for Training and Research (UNITAR).
Ms Kelly-Desmond is also vice-chair of the board of directors of Plan International Ireland, an international charity that aims to advance children's rights and promote equality for girls.
Announcing her appointment, Mercy Law Resource Centre said: "Aoife's experience of advocacy, front line experience, passion for social equality and wide-ranging legal and regulatory knowledge will greatly strengthen the work of MLRC and enrich the quality of our services.
"We warmly welcome her diversity of legal skills and experience and look forward to this next chapter for Mercy Law."