Dr Vicky Conway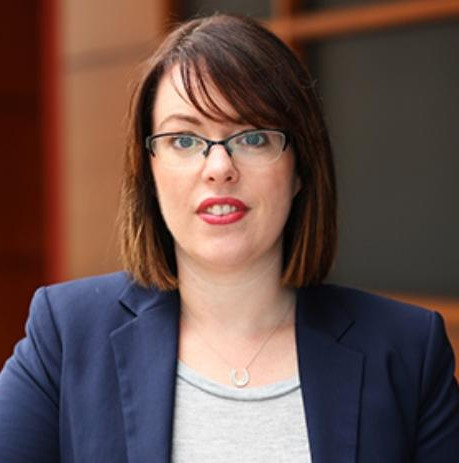 Dr Vicky Conway, an accomplished legal academic and one of Ireland's foremost researchers on policing, has passed away.
In a short statement this morning, the School of Law and Government at Dublin City University (DCU) said: "We are terribly sad to have to share the passing of our colleague Vicky Conway. She was a wonderful person, wise and kind, and we will miss her."
Dr Conway joined DCU in 2015 and was made associate professor of law in 2017. She was a member of the Commission on the Future of Policing and served twice as a member of the Policing Authority.
A graduate of UCC, the University of Edinburgh and Queen's University Belfast, she previously held positions at the University of Kent, QUB, the University of Limerick and the University of Leeds.
In June, she organised a first-of-its-kind conference to discuss police custody in Ireland, bringing together gardaí, members of the Garda Inspectorate and the Policing Authority, representatives of NGOs, academics from universities across Ireland and the UK and international experts.
Days ago, the Policing Authority commissioned Dr Conway to lead new research into the experience and perceptions of policing within diverse and minority communities in Ireland.
From 2020, Dr Conway hosted the Policed in Ireland podcast series for tortoise shack, which foregrounds people's first-hand experiences with gardaí while contextualising them through expert commentary.
Tony Groves, co-founder of tortoise shack, said: "Words cannot express how devastating the loss of Vicky is. She meant so much and helped so many. We are heartbroken for her family and everyone who knew her.
"On a personal level, I will be forever grateful for the day that she said to me 'I have an idea for a podcast'. Working with her and Brian on Policed was one of the most rewarding things I've ever been involved in.
"And that's because she was one of the best people I've ever known. I'll miss her terribly. Her listeners will miss her. And, such was the impact she made on all of society, Ireland will miss her."
Besides her work on policing, Dr Conway also played a leading role in Lawyers for Choice, the campaign group which rallied lawyers in support of abortion law reform during the 2018 referendum and continues to work to improve public understanding of Irish abortion law and reproductive justice.
"Ireland's reproductive justice community is forever lessened for her loss," Lawyers for Choice said on Twitter. "A fighter and an intellect in our cause."