Dr Laura Cahillane: Appointment of attorney generals directly to bench must stop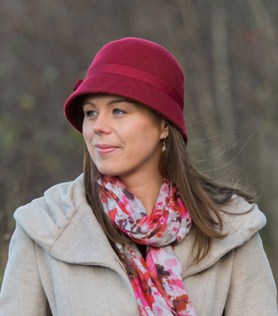 Dr Laura Cahillane calls for legislative reform to end the practice of directly elevating attorney generals to the bench.

Last June, during the report stage of the Judicial Appointments Commission Bill, the Sinn Féin justice spokesman Martin Kenny put down an amendment to create a cooling-off period of two years before an attorney general could be appointed as a judge. However, it did not receive support in the Dáil.
The Minister for Justice, Helen McEntee, said that serving as attorney general should not be a disadvantage in applying for a judicial post. Brendan Howlin, the Labour Party justice spokesman, felt that acting as attorney general gave a person an extra qualification for judicial office and he felt that a cooling-off period might act as a disincentive to accepting the office of attorney general.
These are all valid points but they fail to take into account the overriding problem that once an attorney general is appointed directly to the bench a number of conflicts of interest arise. The most obvious relates to sitting on cases involving issues related to their work as attorney general and this becomes even more relevant in the case of a Supreme Court appointment.
The new guide to judicial conduct and ethics published by the Judicial Council contains guidance on when a judge should recuse themselves in potential cases of conflict of interest:
"A judge shall recuse himself or herself from participating in any proceedings in which the judge is unable to decide the matter impartially or in which it may appear to a reasonable observer that the judge is unable to decide the matter impartially. Such proceedings include, but are not limited to, instances where

the judge has actual bias or prejudice concerning a party or personal knowledge of disputed evidentiary facts concerning the proceedings;
the judge previously served as a lawyer or was a material witness in the matter in controversy."
How could a reasonable observer expect impartiality from a former attorney general on matters which they have been involved in either regarding litigation or in developing policy and legislation? What this means is that, once appointed, the former-attorney general-now-judge will have to potentially sit out quite a number of cases and thus the State gets very little value out of a highly paid individual for at least a few years. The cooling-off period goes a long way towards solving this problem.
While there is some merit in the argument that the cooling-off requirement might be a disincentive to a prospective attorney general, there are similar limitations imposed on judges once they retire from judicial office. The Bar Council's code of conduct declares that "Judges of the Irish Courts, following retirement or resignation, who return to the Bar may not practise in a court of equal or lesser jurisdiction than the court of which they were a judge." (While technically they could practise — this was confirmed in a case taken by retired judge Barry White in 2016 — they won't be admitted to the Bar Council. Admission to the Law Library also requires that a person abide by the Bar Council code.) It could be argued that this also creates an unfairness, particularly when judges are required to retire once they reach the age of 70. However, the possibility of a retired Supreme Court judge litigating cases in the High Court, for example, creates an inherent unfairness and would certainly affect the perception of justice and fairness in the reasonable observer — which is why the Bar Council insists on the rule. When a person applies for high public office, there will always be terms and conditions attached.
As well as the conflict of interest on the bench, there is also a conflict of interest in that the attorney general advises the government and is generally involved in the final choice of candidates for judicial appointment. In the case of a sitting attorney general interested in a judicial vacancy there is an unavoidable conflict. Such a situation also causes difficulty with the public perception of judicial office being gifted to a loyal party supporter as a political prize and this is perhaps the most damaging consequence of direct elevation to the bench. Going through an appointments process after some time and distance has accrued avoids this conflict and indeed a former attorney general would surely be viewed as a very strong candidate. But being appointed directly to the bench out of a field that includes sitting judges will always raise eyebrows and has the potential to damage public confidence in the system of justice.
Given that the Judicial Appointments Bill is now making its way through the Seanad it is hoped that these issues will be reflected on and reconsidered.
Laura Cahillane is a senior lecturer in the School of Law at University of Limerick. This article first appeared in The Irish Times.