Double appointment at Belfast-based Paschal O'Hare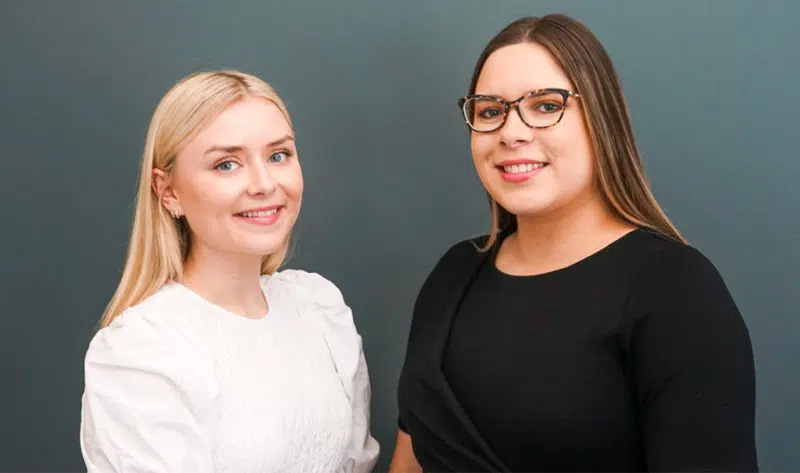 Belfast-based Paschal O'Hare Personal Injury Solicitors has welcomed new solicitors Victoria Thompson and Claire Leemon.
Ms Thompson, who studied law and politics at Ulster University, joins the firm to assist with various personal injury matters.
Ms Leemon, who studied law at Queen's University Belfast, has experience in litigation and joins the firm's growing medical negligence team.
Managing partner Patrick O'Hare said: "We are delighted to have Victoria and Claire join the firm. They have a positive attitude and superb legal acumen. They immediately got up to speed on all important cases.
"We take pride in offering outstanding client care. It's at the core of all our practices. We only recruit compassionate solicitors that can build close connections with their clients. We have developed this reputation over 50 years and we know Victoria and Claire will meet these high standards."