Commission on Taxation and Welfare to begin work today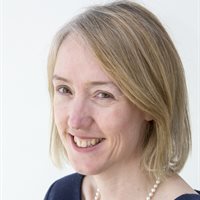 The new Commission on Taxation and Welfare, chaired by Professor Niamh Moloney, head of the law department at LSE, will hold its first meeting today.
Finance Minister Paschal Donohoe yesterday announced the appointment of 13 tax and welfare experts joining Professor Moloney on the commission.
The body has been tasked with independently considering how best the taxation and welfare systems can support economic activity and promote increased employment and prosperity, while ensuring that there are sufficient resources available to meet the costs of the public services and supports in the medium and longer term.
Each member has been appointed to bring a mix of direct experience and knowledge of several areas relevant to the Commission's work, including taxation, welfare, economics, legal and broader civil society.
The commission is due to report to the Minister for Finance by 1 July 2022.
The full list of members is as follows:
Marie Bradley, managing director of Bradley Tax Consulting
Philip Brennan, former assistant secretary for Revenue Commissioners
Sandra Clarke, president of the Irish Tax Institute, partner in BCC Accountants
Rowena Dwyer, manager of policy, planning and government relations with Enterprise Ireland
Dr William Hynes, senior advisor to the secretary general of the OECD
Philip Kermode, former director of the European Commission (subject to EC approval)
Aoife Ní Lochlainn, Irish Environmental Network
Rena Maycock, CEO and founder of Cilter Technologies
John-Mark McCafferty, CEO of Threshold
Tom McDonnell, Nevin Economic Research Institute and ICTU nominee
Fergal O'Brien, director of IBEC
Dr Barra Roantree, Economic and Social Research Institute
Anne Vaughan, former deputy secretary in the Department of Social Protection
Mr Donohoe said: "I am pleased to appoint the members of the Commission on Taxation and Welfare all of whom bring a wealth of experience and expertise to this important work.
"The membership has been carefully selected to ensure a balanced consideration of the broad issues that are relevant to the Commission's Terms of Reference including ageing demographics, digital disruption and automation and the long term strategic commitments of Government regarding health, housing, and climate, as well as the government's commitment to a pro-enterprise policy framework and a stable and sustainable regulatory and tax environment.
"I wish the members well in their work and look forward to receiving their independent analysis and recommendations next year."
Professor Moloney said: "I am pleased that the members of the Commission on Taxation and Welfare have been appointed and that our first meeting has been convened this week.
"I look forward to working with my fellow Commission members in the coming weeks and months on this important mandate."