Dentons recruits 'heavyweight' real estate partner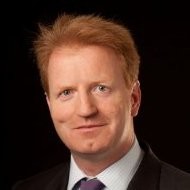 Global law firm Dentons has announced the appointment of real estate lawyer Andrew Muckian as a partner in its newly-established Dublin office.
Mr Muckian joins the firm from William Fry, where he was formerly head of real estate. Prior to this, he headed the real estate team at Matheson.
He brings over 20 years of experience in Ireland's property market, having worked on some of the largest property transactions in the country. He is experienced across development work, loan portfolio deals, real estate M&A and co-investment mandates.
Dentons announced its expansion into Ireland at the start of the year, but the opening of its office was delayed to September as a result of the Covid-19 pandemic. The office is initially focusing on transactional work for clients particularly in the financial services, real estate, energy, infrastructure and technology sectors.
Eavan Saunders, managing partner at Dentons Ireland, said: "Andrew is a heavyweight real estate lawyer having the rare ability to grasp all the elements of a real estate deal, including the debt and tax components as well as the over-arching commercial imperatives driving transactions.
"Having another senior seasoned top flight practitioner join our founding team is in line with our strategy to differentiate the Dentons offering from other new entrants to the market and we are delighted to have secured someone of Andrew's calibre to lead our real estate offering."
Jeremy Cohen, CEO of Dentons UK, Ireland and Middle East region, added: "We are focused on being the number one real estate law firm around the globe for top institutional investors, private equity, and other funds, and Andrew joining significantly boosts our real estate practice in Ireland."