Demand up 37 per cent at court accompaniment services charity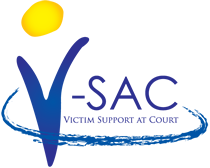 The Victim Support at Court (V-SAC) charity has seen a 37 per cent increase in demand for its court accompaniment services in the last two years, the Irish Examiner reports.
The latest figures from the charity reveal that it provided accompaniment services to 1,365 complainants, witnesses and family/friends last year.
Broken down by category, the charity mostly provided services in rape and sexual assault cases (125) and domestic violence cases (104).
It also provided support in assaults (47), murder, manslaughter and attempted murder cases (31), and other offences including human trafficking, criminal damage and theft (54).
V-SAC general manager Dympna Kenny said: "There has been a significant increase in demand for services from victims of crime, not only as a result of our expansion into the regional courts but also within the CCJ in Dublin.
"We have seen a 37 per cent increase since 2016. In the year to December 2018, we provided assistance and support to 1,365 victims and witnesses attending trials, sentencing hearings, and appeals.
"Our volunteers have given over 1,200 days of their time and there were almost 5,500 individual contacts with victims.
"This is probably the most difficult thing for them to do at possibly the most difficult and traumatic time — when they have to go to court and face the person accused of doing harm to them or their loved one."