Wide-ranging criminal justice bill clears Oireachtas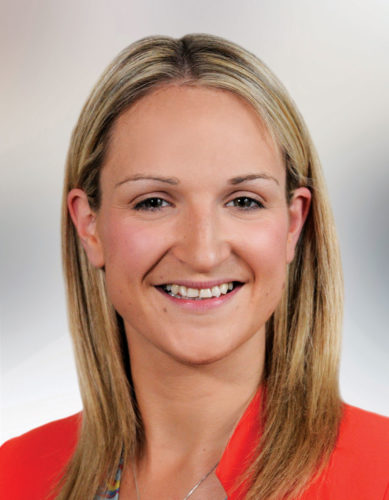 A wide-ranging bill introducing new standalone offences of stalking and non-fatal strangulation, increasing the maximum sentence for various offences and introducing new protections for victims has completed all stages in the Oireachtas.
The Criminal Justice (Miscellaneous Provisions) Bill, which delivers on a number of commitments made in the government's plan to tackle domestic, sexual and gender-based violence, has now been sent to the president for signature and enactment.
Among its provisions are increases in the maximum penalty for assault causing harm, one of the most commonly prosecuted violent offences, from five years' imprisonment to 10 years' imprisonment.
Alongside new standalone offences of stalking and non-fatal strangulation, it also provides for the making of civil orders restraining stalking conduct and creates a right to anonymity for alleged victims of harassment and stalking in court proceedings.
The bill will extend the restriction on alleged perpetrators carrying out their own cross-examinations of victims to a wider range of offences than at present (sexual offences), including those including violence, coercive control, stalking and harassment.
More widely, the bill also introduces a range of provisions that will provide better protection for gardaí and strengthen the laws designed to tackle serious and organised crime.
The maximum sentence for assaulting or obstructing a police officer will be increased from seven to 12 years, while the maximum sentence for conspiracy to murder will be increased from 10 years — at which it has been set since 1861 — to life imprisonment.
Justice minister Helen McEntee said: "I am delighted to pass this significant piece of legislation which delivers on many of the commitments I have made as part of my Zero Tolerance plan to tackle domestic, sexual and gender-based violence. And it will also help to deliver on our commitments to build stronger, safer communities.
"For too long sinister behaviours have been difficult to prosecute in this country. Victims of stalking and harassment, who are all too often victims of intimate partner or domestic abuse, have been unable to access the necessary protections. They have been re-traumatised by the criminal justice process.
"One of my main priorities as minister for justice is to change that. I want a society that has Zero Tolerance for domestic, sexual and gender-based violence, and I want to build a criminal justice system that empowers victims of sensitive crimes to come forward safe in the knowledge that the system will protect them, they will be listened to and they will be supported."
Minister of state James Browne added: "I thank all of my government colleagues for their support on this wide-ranging bill which will change the criminal law in a number of areas, creating better protections for victims of domestic, sexual and gender-based violence and also providing better supports for gardaí to tackle serious crime.
"The key impact of this bill is that judges will have a more appropriate range of penalties available to them to impose on offenders of some of the most serious and life-changing crimes for victims. This is important in ensuring that the punishment fits the crime and that justice is served for the victim."