Deals roundup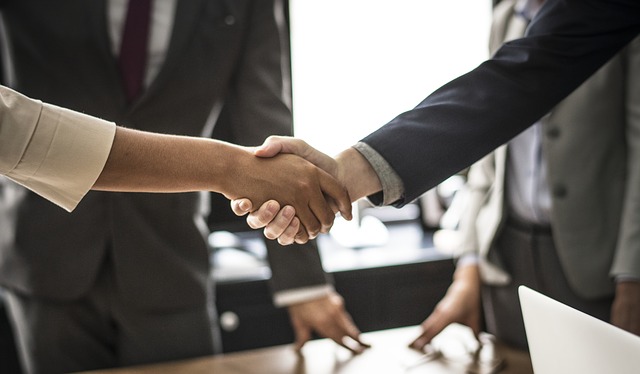 ---
Bauer Media Group to acquire Cork's Red FM
Bauer Media Group, one of the world's largest privately-owned media businesses with assets worldwide, has agreed to acquire Cork's Red FM 104-106.
Matheson is advising Bauer on the transaction, which is subject to regulatory approvals, while Flynn O'Driscoll is advising Red FM and its majority shareholders.
The Matheson team was led on the corporate M&A side by corporate partner Brian McCloskey, corporate senior associate Rob Barrett and corporate solicitor Dan McAleese and, on the competition and regulatory side, by partner Niall Collins and senior associate Simon Shinkwin.
Mr Barrett said: "We are delighted to have assisted Bauer Media Group on this strategic acquisition. We look forward to working with Bauer Media Group in the future as it continues to grow its Irish business."
The FOD team was led on the corporate M&A side by corporate and commercial partner David Ryan, solicitor Elaine Cully and trainee solicitors Nicola Flannelly. The employment team was led by partner Caoimhe Heery.
Software company Beeline acquires Irish start-up Utmost
US-headquartered workforce management software company Beeline has acquired Irish start-up Utmost for an undisclosed sum.
Matheson advised Beeline in connection with the Irish law aspects of the acquisition, while Arthur Cox partnered with Gunderson Dettmer Stough Villeneuve Franklin & Hachigian, LLP to advise Utmost.
Founded in Dublin in 2018, Utmost is a next-generation extended workforce solutions company, managing the entire extended workforce lifecycle for high-growth, dynamic companies.
Beeline is a technology solution provider for managing the global extended workforce. The acquisition supports Beeline's mission to deliver total workforce optimisation to organisations around the world.
The Matheson team was led by corporate partner Brian McCloskey and senior associate Robert Maloney Derham.
Mr Derham said: "We are delighted to have supported Beeline on this acquisition. We, at Matheson, are always looking to work with innovative, forward thinking businesses and Beeline is a prime example of this.
"We look forward to working with Beeline in the future as it continues to grow its contingent workforce solutions platform to support its customers to manage and optimise their total workforce."
The Arthur Cox team was led by corporate and M&A partner Connor Manning, supported by corporate and M&A lawyers Lesley-Ann Perera and Alina Kuksenko, tax lawyers Ailish Finnerty and Ruth O'Sullivan, and employment lawyers Louise O'Byrne and Sarah Faulkner.
Computer vision start-up Everyangle raises €2.7m in VC funding
Computer vision start-up Everyangle has raised €2.7 million in a round of venture capital investment.
Reddy Charlton acted as legal advisers to Everyangle in relation to the transaction.
The company, founded in Dublin in 2019, helps retailers, hospitality providers and convenience station operators to gain in-store customer insights, reduce loss and optimise their operations.
The funding round was co-led by Sure Valley Ventures, Act Venture Capital and Furthr VC (formerly DBIC Ventures) with participation from Enterprise Ireland, the Business Post reports.
The Reddy Charlton corporate team was led by partner Elaine McGrath, who wrote on LinkedIn: "I was delighted to advise the team in Everyangle Limited on this VC funding round. Exciting times ahead for the company."
Corum Eurion SCPI acquires Dublin's Watermarque Building
Corum Eurion SCPI has acquired the Watermarque Building in Dublin's Silicon Docks from Cedar Real Estate Investments ICAV.
DWF advised the French real estate company on the transaction, which represents the largest asset investment for Corum Eurion SCPI to date.
Occupiers of the building, which enjoys a prime location at the crossroads of Bridge Street and South Lotts Road, include leading international companies Pfizer, Google Ireland Limited and News UK & Ireland.
The transaction is the 24th acquisition for the fund, which has been operating for just three years, and forms part of the growth strategy for the portfolio.
The DWF team advising on both the acquisition and financing was led by Órlaith Molloy, partner and head of the real estate team in DWF's Dublin office.
Ms Molloy said: "We are delighted to strengthen and grow our relationship with Corum across our various jurisdictions, and to have acted for Corum on the acquisition of this standout asset in Dublin. We congratulate our wonderful client team on this acquisition."
The DWF real estate team has been advising the Corum XL fund in the UK for the last two and half years, during which time the team have acted on the acquisition of 13 investment properties within a combined consideration of nearly £300m.
Racehorse investment company Stride raises €600,000
Stride, a company set up by former Leicester and Munster rugby player Johne Murphy to enable people to make fractional investments in race horses, has raised €600,000.
Holmes advised the team at Stride on the investment round, which will help Stride to enter the US market.
Partner Shane Costelloe said: "Congratulations to Johne, Donal and all the team at Stride, a really hard-working group with a great culture.
"Our M&A team and the wider firm are delighted to continue to advise Stride, another exciting client in our fast-growing cohort of sports technology companies."