Deals roundup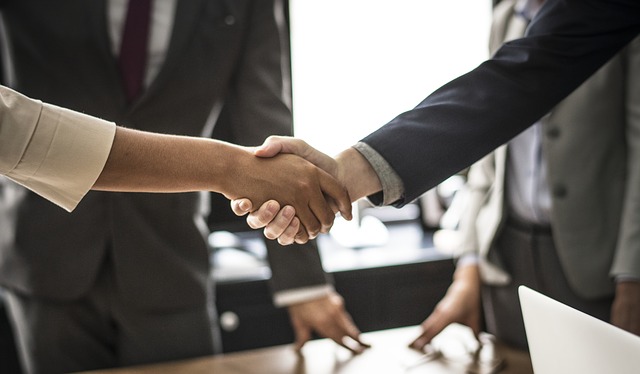 ---
DLA Piper advises PIB Group on €70m acquisition of Campion Insurance
Global law firm DLA Piper has advised PIB Group on its €70 million acquisition of Campion Insurance, one of Ireland's largest insurance brokers, pending regulatory approval.
This is the third time this year DLA Piper has advised PIB on the acquisition of a retail business in Ireland following on from Creane & Creane, and most recently Oliver Murphy (pending regulatory approval).
Following completion of the transaction, the Campion name and brand will continue and all 180 employees will also remain under the ongoing leadership of Jim Campion and his management team.
The DLA Piper team in Ireland was led by corporate partner Matthew Cole, assisted by senior associate Maria Hickey, and associates Chris Murnane and Blayre McBride.
Other team members included partner Maura Dineen and associate Paulina Serafieva in the tax team; legal director Eimear O'Brien in the litigation and regulatory team; partner Graham Quinn, senior associate Niamh Murphy and legal executive Bernie Gallagher in real estate; legal director Alice Duffy and associate Hayley Maher in employment; and partners Mark Rasdale and John Magee, as well as associate Cez Bicki, in intellectual property and technology.
Commenting on the transaction, Mr Cole said: "We were delighted to advise PIB once again on its acquisition of Campion. The insurance sector is a key focus for DLA Piper in Ireland and transactions like this showcase the benefits to our clients of our strong sectoral approach."
Matheson advises Kargo on $64m acquisition of Waterford company StitcherAds
Matheson has advised US adtech group Kargo Global, Inc., alongside Proskauer Rose LLP, on its $64 million acquisition of Waterford-based digital marketing company StitcherAds.
Kargo is a digital advertising company that creates innovative campaigns for some of the world's best-known brands. Kargo provides its customers with a mobile-first, editorial-led global marketplace of unique, multi-channel advertising and commerce opportunities. It employs approximately 225 people at offices in New York, Chicago, Dallas, Los Angeles, Auckland, Sydney, and Singapore.
Founded in 2009 in Waterford, StitcherAds provides a marketing platform that helps advertisers publish paid ads that drive sales via Facebook, Instagram, Pinterest and Snapchat, while also providing useful analytics. StitcherAds has seen significant growth during the pandemic and its customers include Macy's, Calvin Klein, and Bed Bath & Beyond.
The agreement between the two companies means that Kargo will be in a position to provide its customers with access to a paid social advertising platform that helps brands and agencies run marketing campaigns on Facebook, Instagram, Snapchat, Pinterest, and TikTok.
The deal is part of Kargo's broader vision for growth that could include an eventual IPO.
Kargo was advised by a cross-departmental Matheson team led by corporate M&A partner David Fitzgibbon and corporate M&A senior associate John Coary. The Matheson team working on the transaction involved a number of specialist departments from across the firm, including data protection, employment, pensions and tax.
Mr Fitzgibbon said: "We are delighted to have had the opportunity to advise Kargo Global,Inc. on this exciting and strategic acquisition for the business. Kargo is one of the most innovative advertising-technology companies operating in the market and this acquisition will only strengthen its offering to its clients.
"We are very pleased to have worked with Harry Kargman and the entire Kargo team to deliver a deal which represents an important step in the business's continued growth and development. We have recently advised on a number of transactions in the space and see huge potential for future growth in this market, both domestically and globally, as the pandemic has accelerated the shift towards e-commerce."
DWF advises Glennon Brothers on acquisition of Belcas
Global legal business DWF has advised Longford-founded Glennon Brothers on its acquisition of Fermanagh-based Balcas, Northern Ireland's leading sawmill.
The high-profile acquisition of Balcas from its parent company, SHV Energy (LPG) Holding BV recently completed following approval from the Competition and Consumer Protection Commission (CCPC) in Ireland and the Competitions and Markets Authority (CMA) in the UK.
With a turnover of £108 million and employing 370 people, the acquisition of Balcas will see its two divisions (Balcas Timber and Balcas Energy) join the Glennon Brothers' established businesses across Ireland and Scotland, adding value to its core sawn softwood offering and increasing its future production capacity.
DWF corporate partners Alasdair Peacock, from Edinburgh, and James Morrison, from Belfast, led a multi-jurisdiction team from the firm's Belfast, Dublin, Edinburgh and London offices.
The pair were assisted by competition clearances lawyer Dimitris Sinaniotis, corporate lawyers Siobhan Cameron and Ben Palmer, banking lawyers Alan Glen and Mikela Rochford, commercial lawyer Orla Kerr, and real estate lawyers Robin Watt and Julie Galbraith.
Mr Peacock said: "We were delighted to again support our long-standing client Glennon Brothers in another milestone acquisition for Mike and Pat. It is great to see Glennon continuing to go from strength to strength and we were happy to provide integrated support from our offices in all four jurisdictions across Ireland and the UK."
Mr Morrison added: "The acquisition of the Balcas sawmill at Enniskillen is a very significant extension of the Glennon Brothers story into Northern Ireland. Our Belfast team was delighted to support the deal and the resulting synergies will create a highly effective force within the Irish and UK timber processing industry."
Mike Glennon, joint managing director of Glennon Brothers, said: "The advice, counsel and professional support provided by the entire team at DWF has been pivotal throughout the acquisition process.
"Support across all their offices was seamless and we can now welcome Balcas to our team and look forward to the many new and innovative opportunities this combined business will offer to our customers across Ireland and the UK."
A&L Goodbody advises Selazar on £20m growth capital investment
A&L Goodbody's Belfast office has advised Selazar Limited on the completion of a £20m growth capital investment which will give the company a platform to expand its business in the US and Europe.
Thought to be the biggest-ever outside investment into a Northern Ireland start-up, logistics provider Selazar intends to use the funds to open new warehouses in Ireland, the Netherlands, the US, Mexico and Colombia.
Founded in 2018, Belfast-based Selazar currently employs around 30 people across its existing offices in London and Castle Donington.
The A&L Goodbody team was led by Belfast partner David Rowan, Louise Bailey and Gareth Walls, assisted by Claire McGurk, Laura Barron, Jonathan Simpson and Rob Tubman.
Arthur Cox advises ProAmpac on acquisition of Irish Flexible Packaging and Fispak
Arthur Cox has advised ProAmpac, a Pritzker Private Capital company and leader in flexible packaging and material science, on its acquisition of Irish Flexible Packaging and Fispak.
Irish Flexible Packaging is the leading supplier of paper-based structures to Ireland's bakery and dairy sectors. Fispak is a manufacturer, convertor and distributor of food contact food packaging materials, such as meat casings, boneguard and linerboard for the meat, cheese and fish industry.
With these acquisitions, ProAmpac advances its strategy to expand in Europe and the UK by further enhancing its existing product offering with a strong portfolio of sustainability-focused flexible packaging capabilities.
The current management teams at Irish Flexible Packaging and Fispak intend to remain in their current roles post-acquisition.
The Arthur Cox team was led by corporate and M&A partner Michael Coyle and included corporate and M&A lawyers Aaron Vickery and Andrew Hughs; finance lawyer Ed McDonagh; employment lawyers Kevin Langford and Ailbhe Moloney; tax lawyers David Kilty and Carl Grenville; pensions lawyers Sarah McCague and Doireann Nic Mhathúna; litigation, dispute resolution and investigations lawyers Domhnall Breatnach and Jamie Brislane; environment lawyer Jacinta Conway; real estate lawyer Anne Maree Igoe; technology and innovation lawyers Ian Duffy, Aoife McArdle and Aoife Coll; and company compliance and governance lawyer James Heary.
Carson McDowell advises DunPort Capital on refinancing of EasyGo
Northern Ireland firm Carson McDowell has advised DunPort Capital in relation to its recent financing of EasyGo, the largest electric vehicle charging point operator in Ireland.
The facilities provided by DunPort, along with funding from Rubicon Capital Advisors and Air Core, will enable EasyGo to extend its network south of the border and expand into Northern Ireland.
The proposed expansion will see an additional 500 rapid chargers rolled out at retail, town centre and hospitality locations across the island, which should provide a much-needed boost to the charging infrastructure.
The Carson McDowell team acted alongside McCann FitzGerald and was led by partner Sinead McGrath, assisted by senior associate Emma Copeland and associate Rachel Lewis.