Deals roundup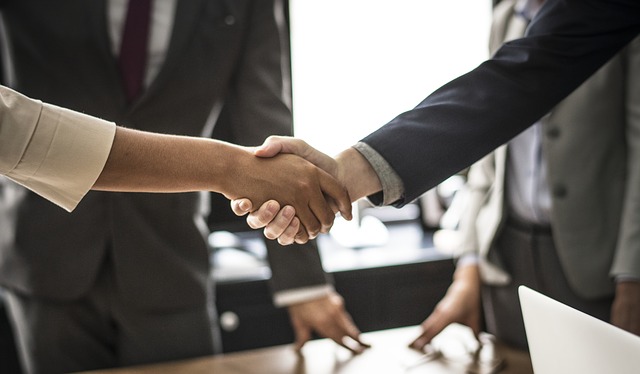 ---
Pinsent Masons advises Baillie Gifford Europe on becoming €20bn MegaManco
International law firm Pinsent Masons has advised Baillie Gifford Investment Management (Europe) Limited on a recent licensing application authorised by the Central Bank of Ireland in April.
The application involved changing BGE from a MiFID-authorised business into what is commonly referred to in Ireland as a MegaManco, which is a dual authorised UCITS management company and AIFM with MiFID top-up permissions, including individual portfolio management, receipt and transmissions of orders and investment advice permissions.
The new entity will be used to manage Baillie Gifford UCITS funds range, alternative investment funds and segregated mandate business, with assets under management in the region of circa €20 billion.
The Pinsent Masons team acting for Baillie Gifford Europe was led by Gayle Bowen, head of the asset management and investment funds team in Ireland, alongside Ruth Hennessy, with support from Lucy Deane in relation to Irish advice, UK lawyer Liz Budd in relation to MiFID regulatory queries, and Dorothee Atwell and Ruth Rawas in relation to German law advice.
Given the complexities of the licence, and Baillie Gifford's extensive distribution channels across the EU, the team liaised carefully with four different divisions within the Central Bank of Ireland, in particular the management supervision team, the funds supervision team, management company passporting applications and the MiFID supervision teams.
The applications also called for careful liaison with local counsel in Germany and the Netherlands, where Baillie Gifford Europe has existing branches.
Ms Bowen said: "We have been working on this project with Baillie Gifford Europe for several months and are delighted to see it come to a successful conclusion. Despite its complexity, we not only achieved their ambitious deadline, we were cleared of comment two weeks early.
"Having this new permission allows Baillie Gifford Europe to streamline their various business lines into one capitalised structure, rather than have multiple regulated entities with different capital and reporting obligations, and opens up new business opportunities for them."
William Fry advises Davy Global Fund Management on sale to IQ-EQ
William Fry LLP has advised Davy Global Fund Management on its sale to IQ-EQ, which has now been granted regulatory approval.
First announced in July 2021, the deal has now gone through and the business will operate as IQ-EQ Fund Management (Ireland) Limited with immediate effect.
The strategic combination of IQ-EQ and Davy Global Fund Management creates an established full-service funds, corporate administration and structured finance business in Ireland with a proven track record and prominent market position.
The William Fry team was led by Bryan Bourke and Elaine Morrissey in the corporate and M&A department, and Vincent Coyne, Patricia Taylor and John Aherne in the asset management and investment funds team.
Arthur Cox advises DIF Capital Partners on sale of stakes in three Irish roads
Arthur Cox has advised global independent investment manager DIF Capital Partners on its agreement to sell its stakes in three Irish roads to Semperian PPP Investment Partners.
The closing of the transaction, which includes the M3 Motorway, M4 Motorway and M50 Motorway, is expected to take place in Q3 2022 subject to the receipt of customary approvals and consents.
The Arthur Cox team was led by Elizabeth Bothwell, partner in the firm's corporate and M&A group.
She was supported by corporate and M&A lawyer Graham Murtagh, infrastructure, construction and utilities lawyers Aaron Boyle and Olivia Abell, finance lawyer Matt Dunn, tax lawyers David Kilty and Dearbhla O'Gorman, competition and regulated markets lawyers Patrick Horan and Simon Breen, employment lawyers Kevin Langford and Ciara McDermott, and litigation, dispute resolution and investigations lawyers Ryan Ferry and Alan Coyne.
ByrneWallace acts for Versono Medical on €6.7m fundraising
ByrneWallace LLP has acted for Versono Medical, a Galway-based medtech start-up, on its recent €6.7 million fundraising to help bring its intravascular medical device to market.
The Fastwire device helps reduce the need for invasive surgical procedures to treat Critical Limb Ischemia (CLI), an advanced form of peripheral vascular disease that is thought to affect more than 230 million people worldwide.
The funds were raised from a mix of existing investors, including DHKN, BVP and private investors from the medical device sector, as well as State agencies such as Western Development Commission and Enterprise Ireland.
The ByrneWallace team included corporate partner Catherine Dowling, corporate senior associate Aisling Brennan, corporate solicitor John O'Connor and tax consultant Julie Herlihy.
A&L Goodbody advises Union Investment on purchase of warehousing facility
A&L Goodbody LLP has advised Union Investment on its purchase by forward fund of a new state-of-the-art warehouse and distribution facility to be developed by Barola for Primark in Newbridge, Co Kildare.
The value of the deal has not been disclosed, but The Irish Times reports that it is in the vicinity of €129 million, with Union Investment set to secure a yield of 3.7 per cent on its investment.
The ALG team was led by real estate partner Stephen O'Riordan with support from investment funds partner Stephen Carson, real estate associate Killian J Breen and construction associate Kim O'Neill.